Beautiful Tailormade Fitted Bedrooms
Your bedroom is the first thing you see when you wake up in the morning and the last thing you look at before falling asleep at night, and so finding a design you'll never get tired of is incredibly important. At Anderson Sinclair, we've designed and installed hundreds of gorgeous bedrooms and so we know exactly what it takes to create a space that puts you in a good mood every morning, and that helps you to relax and unwind in the evening. Our stunning fitted bedrooms are where practicality, elegance and longevity meet to establish spectacular interiors.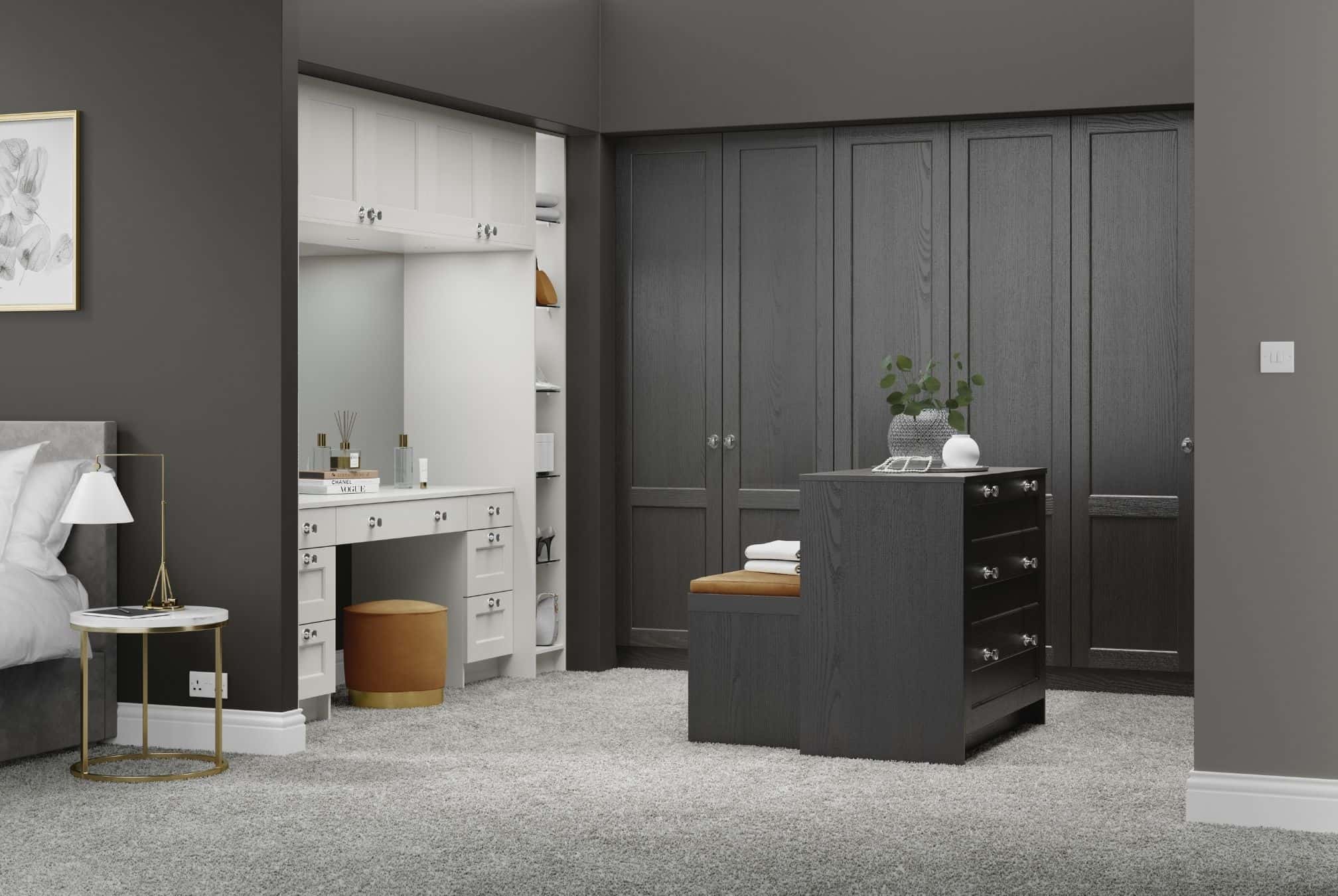 A Gorgeous Range of Styles
At Anderson Sinclair, we are a team of perfectionists and we take great pride in celebrating every client's unique vision of what perfection looks like for them. That's why we offer a fantastic range of bedroom styles from the most sleek and modern to the most opulent and traditional to ensure that every client finds exactly what they're looking for.
A tidy space is a tidy mind, and a tidy mind means a wonderful night's sleep. The clean, uninterrupted lines of our gorgeous modern bedrooms achieve a stylish and clutter-free interior.
Cosy and inviting, our traditional fitted bedrooms create a beautifully luxurious and comforting environment. Choose from a range of wood veneers and hand painted finishes.
Superbly functional in compact and spacious bedrooms alike, sliding doors make using your space a wonderfully effortless experience.
Make looking after your clothes and getting ready in a hurry easy, with intelligent storage solutions that ensure everything has its perfect place.
Bespoke Solutions to Maximise Your Space
Whether you're looking to transform your kitchen, bathroom or bedroom, we're here to help. Each and every one of our experienced expert designers love nothing more than working with our customers to truly understand their project and unique needs & preferences. The first step in your design journey is to come and see us at one of our showrooms for a design appointment.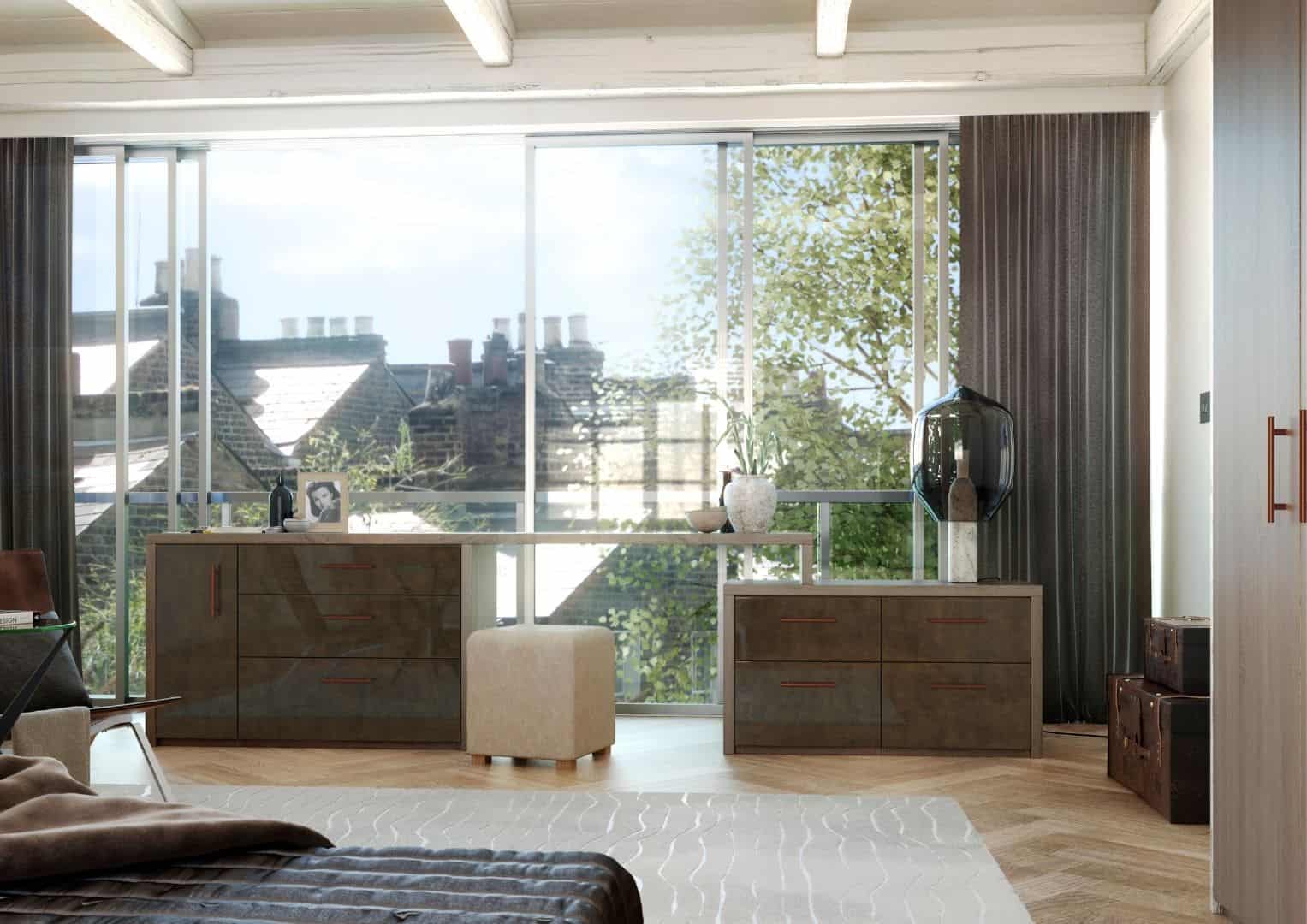 Extraordinary Functionality
While most of the time we spend in our bedrooms might be dedicated to getting a good night's sleep, they also play host to other important activities, from getting ready for that special occasion to escaping the stress of everyday life to snuggle up and read a book. At Anderson Sinclair, our bedrooms are expertly designed with the most innovative features to ensure your space is practical as well as beautiful. Our sliding doors and state-of-the-art storage solutions make it simple to find what you need in a hurry while keeping your bedroom clutter-free and perfectly organised creates a wonderfully relaxing environment to enjoy spending time in.