Here at Anderson Sinclair, we partner with exclusive, industry-leading brands you simply won't find elsewhere, allowing you to take your home to the next level.
Founded in New Zealand, Fisher & Paykel produces innovative, premium appliances that enrich modern living. They understand the rituals and experiences that constitute daily life and have created a range of products that help you get more from your home. Their collection includes sleek, high-performance refrigerators, ovens, cooktops, cooker hoods, dishwashers, and washing machines, all crafted to the highest standards of quality and efficiency. Here at Anderson Sinclair, we believe their cutting-edge appliances make a superb choice for our discerning homeowners.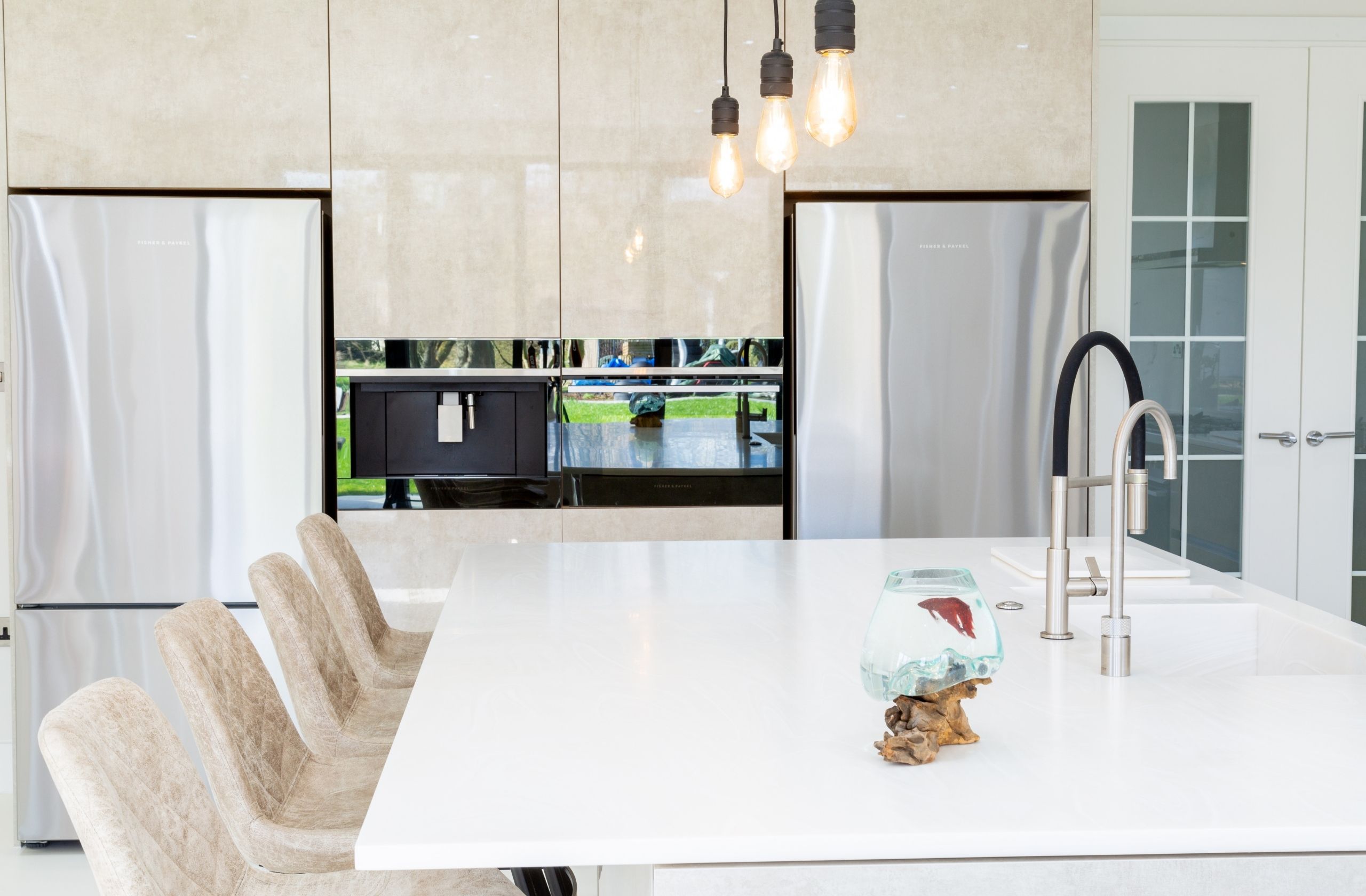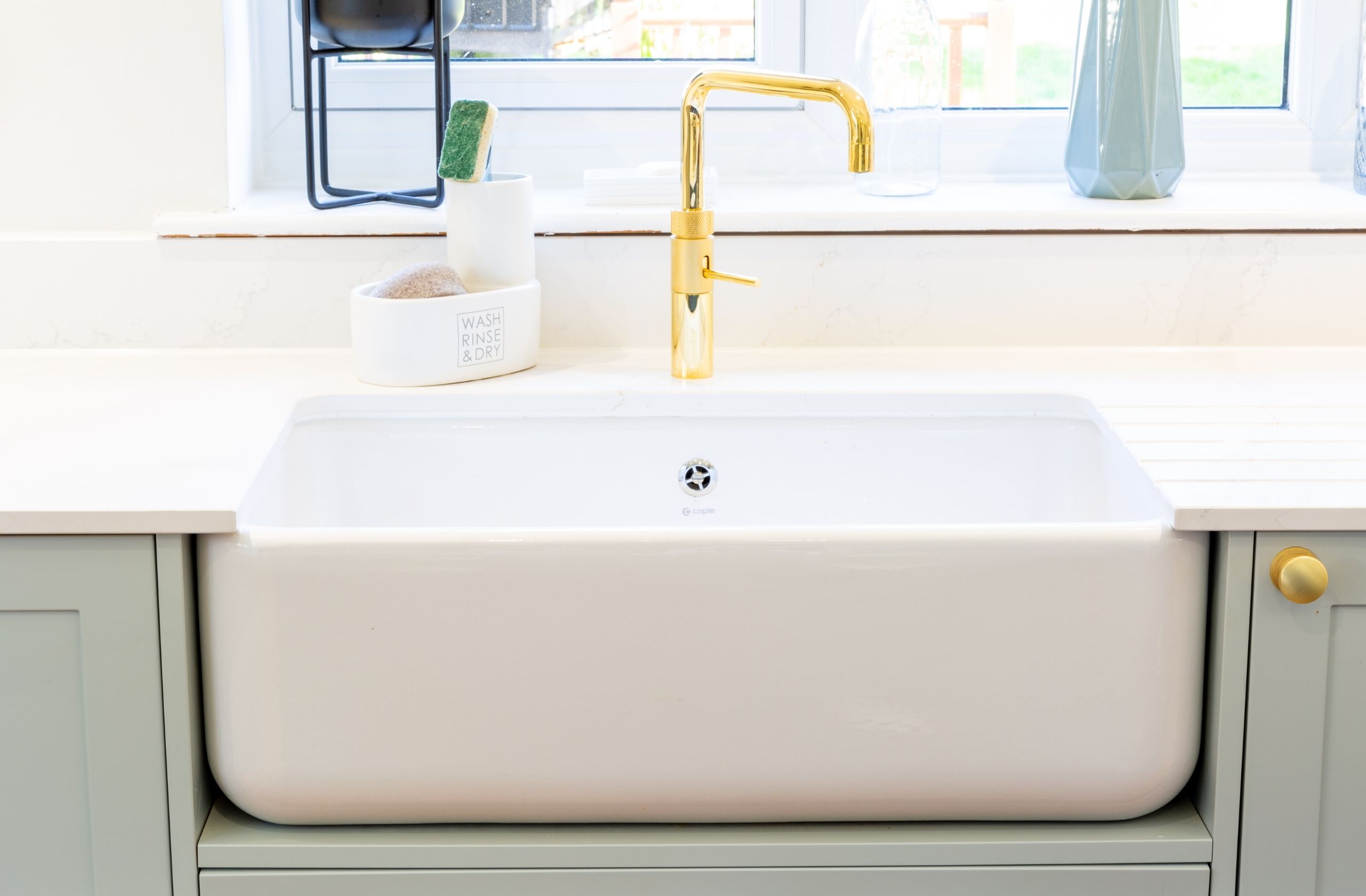 The inventors of the revolutionary tap that does it all, Quooker are changing how we use our kitchens. Allowing you to do away with worktop clutter and embrace unrivalled convenience, a Quooker boiling water tap makes an outstanding addition to any kitchen. Plus, with the Quooker CUBE, you can now enjoy chilled and sparkling water at the touch of a button. Quooker taps are incredibly safe and efficient. And with a range of beautiful finishes and styles to choose from, you're sure to find the perfect design.
Caple is a well-established UK brand specialising in innovative, high-end appliances that don't cost the earth. Since their luxurious wine chillers caught everyone's attention in 1995, they have gone on to release an extraordinary range of ingenious and stylish products. Fusing ground-breaking technology, breathtaking style, superb reliability, and outstanding customer service, Caple is fast becoming one of the most well-respected names in the industry.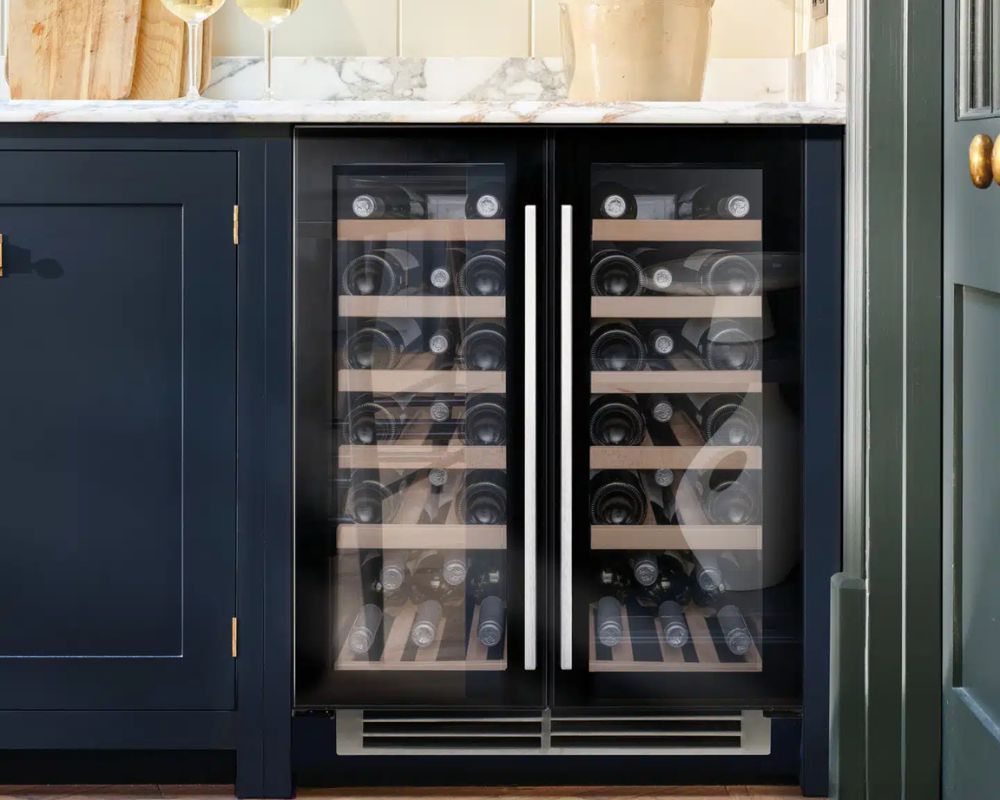 1810's innovative sinks and taps are quite simply iconic. As elite partners, we know their range like the back of our hand.
Elevate your kitchen with a luxurious countertop wine cooler from Kaelo. Their ingenious dry chillers are crafted in the UK.
We are partners with one of the world's leading worktop manufacturers. Discover sumptuous quality, sustainable work surfaces.
With hundreds of designs to choose from, Karndean's stylish and durable flooring offers the ideal way to complete your new kitchen.
Visit Our Loughton Showroom
Featuring two stunning full-scale kitchens and a wide selection of cutting-edge appliances and accessories, our spacious Essex showroom is the ideal place to learn more about our fantastic partner brands. Our knowledgeable and friendly team will be on hand to demonstrate our products and answer your questions. We would love nothing more than to show off some of our favourite design features and hear all about your exciting upcoming project. Our stunning showroom is situated on the outskirts of Loughton, on the Oakwood Hill Industrial Estate. We are just a short drive from Chigwell, Epping, Cheshunt, Waltham Abbey, and Woodford and have plenty of free parking outside. Please click the button below for more information.