Getting a good night's rest is incredibly important, and to wake up feeling refreshed every day you'll want to create a perfect space that makes you feel calm and relaxed in the evening and eager to start your day in the morning. At Anderson Sinclair, we have a fantastic range of traditional fitted furniture, sliding doors and smart storage solutions so you can achieve a simply stunning bedroom that's calming, stylish and practical.
Exceptional Functionality
While your fitted bedroom may look traditional its incredible functionality is anything but. Our experienced team are specialists at working with the characterful features of your room like sloping ceilings, chimney breasts or uneven walls to find a design that realises the potential of your space giving you abundant storage and a fantastic layout. At Anderson Sinclair, we work with prestigious bedroom manufacturers Hepplewhite. Their superb products range from sliding doors to extraordinary smart storage solutions and the immaculate quality and seamless finish of all their furniture ensure the effortlessly smooth useability of your new bespoke bedroom.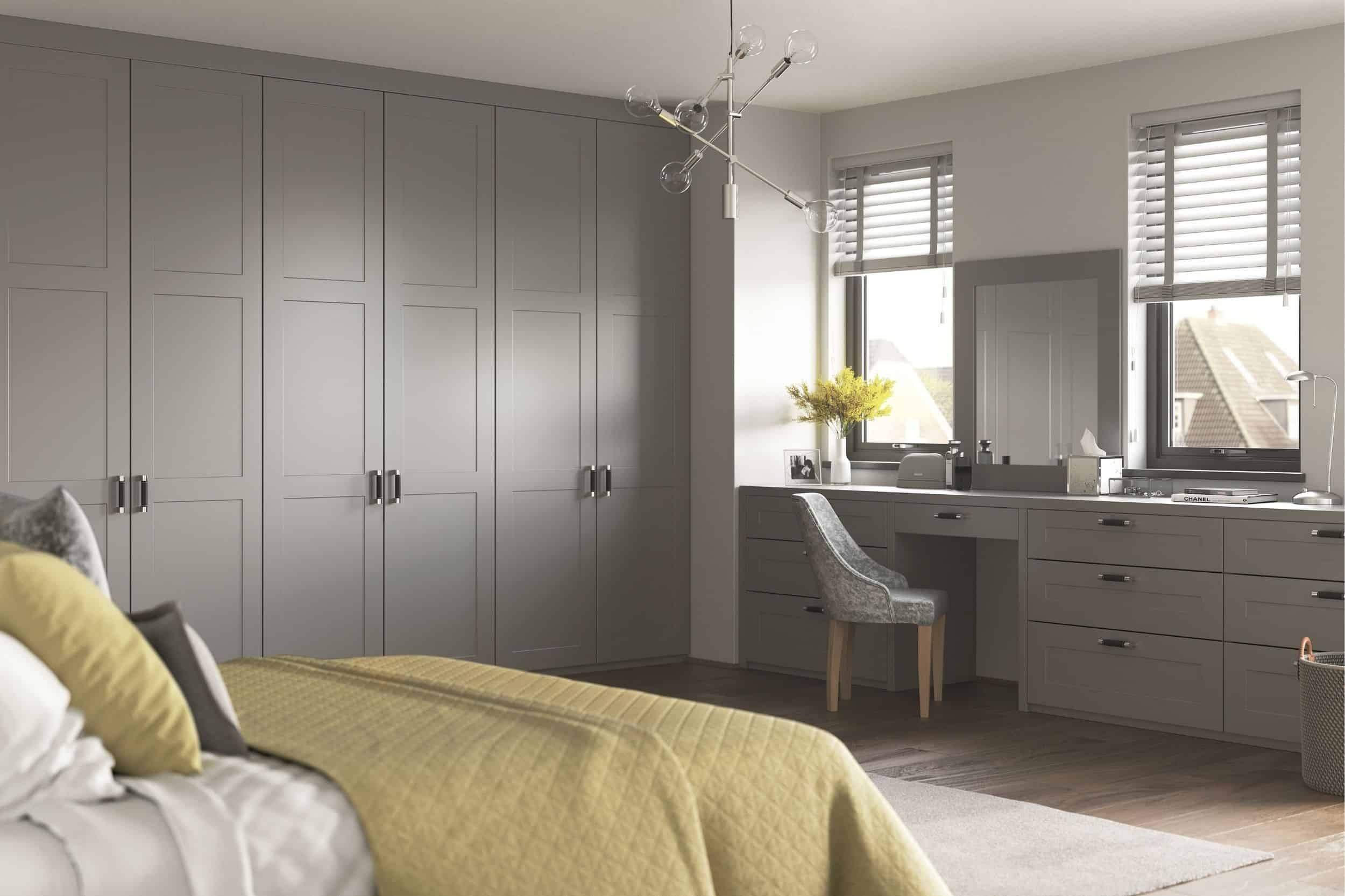 Visit Our Loughton Showroom
Our stunning traditional bedrooms come in a wonderful variety of different designs, colours and finishes which you can explore for yourself at our fantastic Loughton showroom. Located in the Debden area of Loughton, our showroom is easy to find from Harlow, Brentwood and Ilford. Our friendly and knowledgeable team will be on-hand during your visit to answer any questions you might have about your project.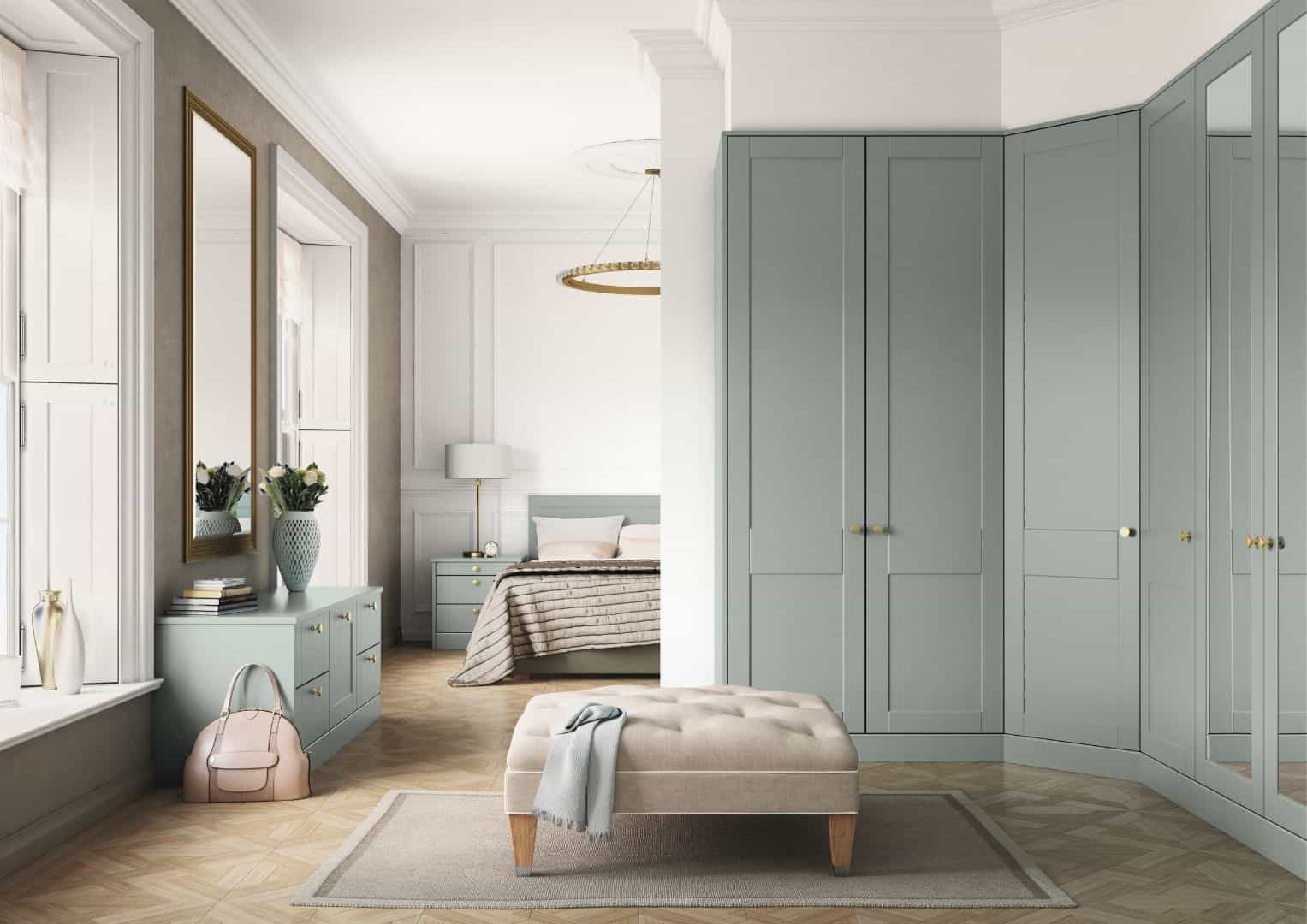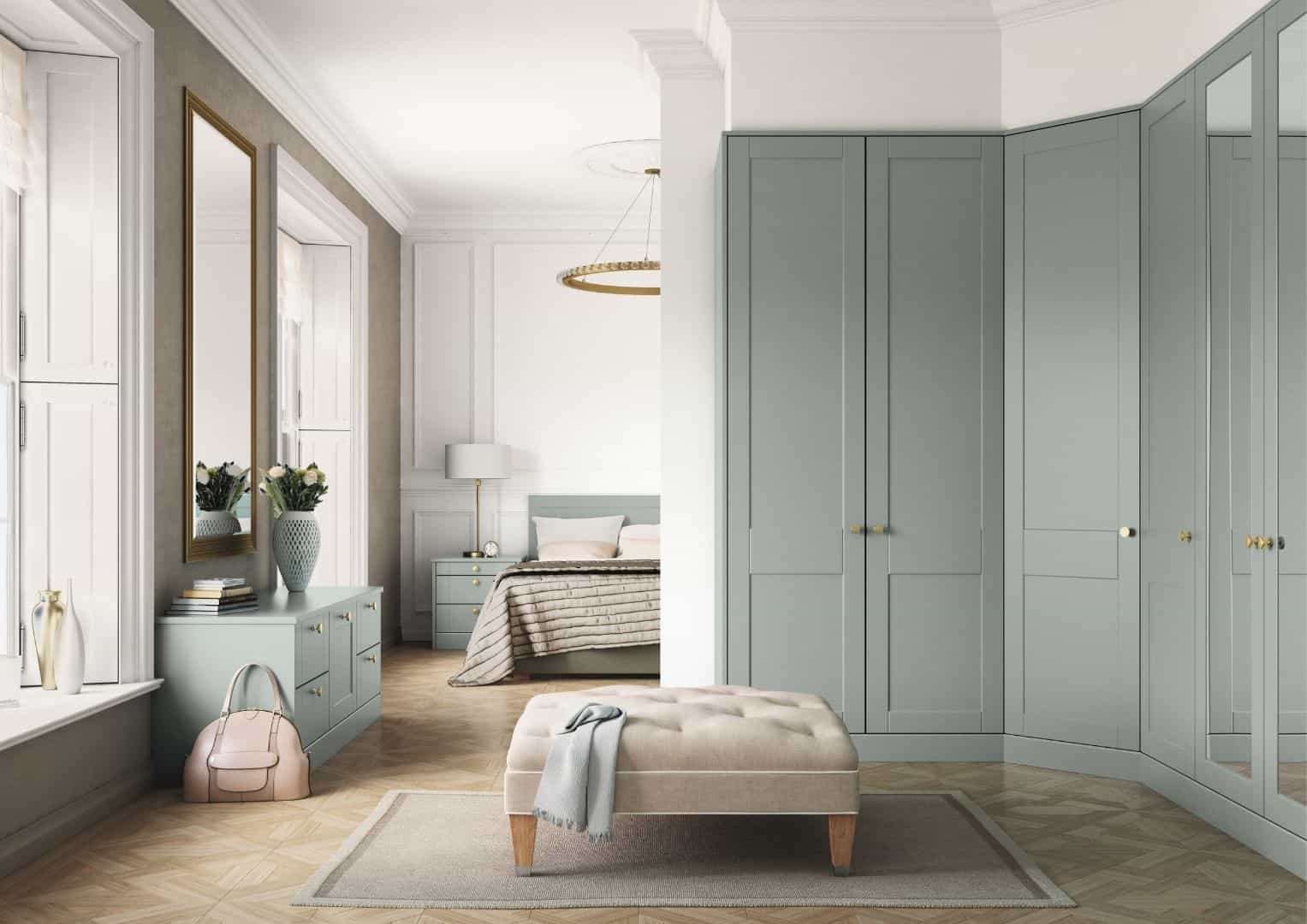 Our highly trained team of installation experts have years of experience working with Hepplewhite products and so they know exactly what's needed to ensure a completely flawless installation process. They understand that your bedroom is very personal, and they take great care to treat your space sensitively to create the least disruption to your home. Our fitters have a keen eye for detail and so nothing goes unnoticed when it comes to the immaculate finish and smooth functionality of your stunning new bedroom interior.