The clean lines, minimal detailing and exquisite finish of our exceptional modern bedrooms make them undeniably a fantastic choice when it comes to creating a calming and tranquil space to relax. Not only are our contemporary interiors gorgeously stylish, but their high-quality components and outstanding variety of practical features like sliding doors and innovative storage ensure they are ideal for keeping your bedroom neat and tidy so you can get a great night's sleep in the knowledge that getting ready in the morning will be quick and easy.
A Stunning Variety of Designs
Your bedroom is your own private retreat and when you close the door it should become whatever you want it to be, whether that's a cosy hideaway to snuggle up with a great book, a dressing room to try on your new outfit, or simply a quiet place to get some rest. Whatever your lifestyle and taste your bedroom is all about you, and that's why we offer an exceptional range of beautiful modern designs to make your space your own. At Anderson Sinclair, our bespoke service means that every unique interior we create is perfectly tailored to you in every way.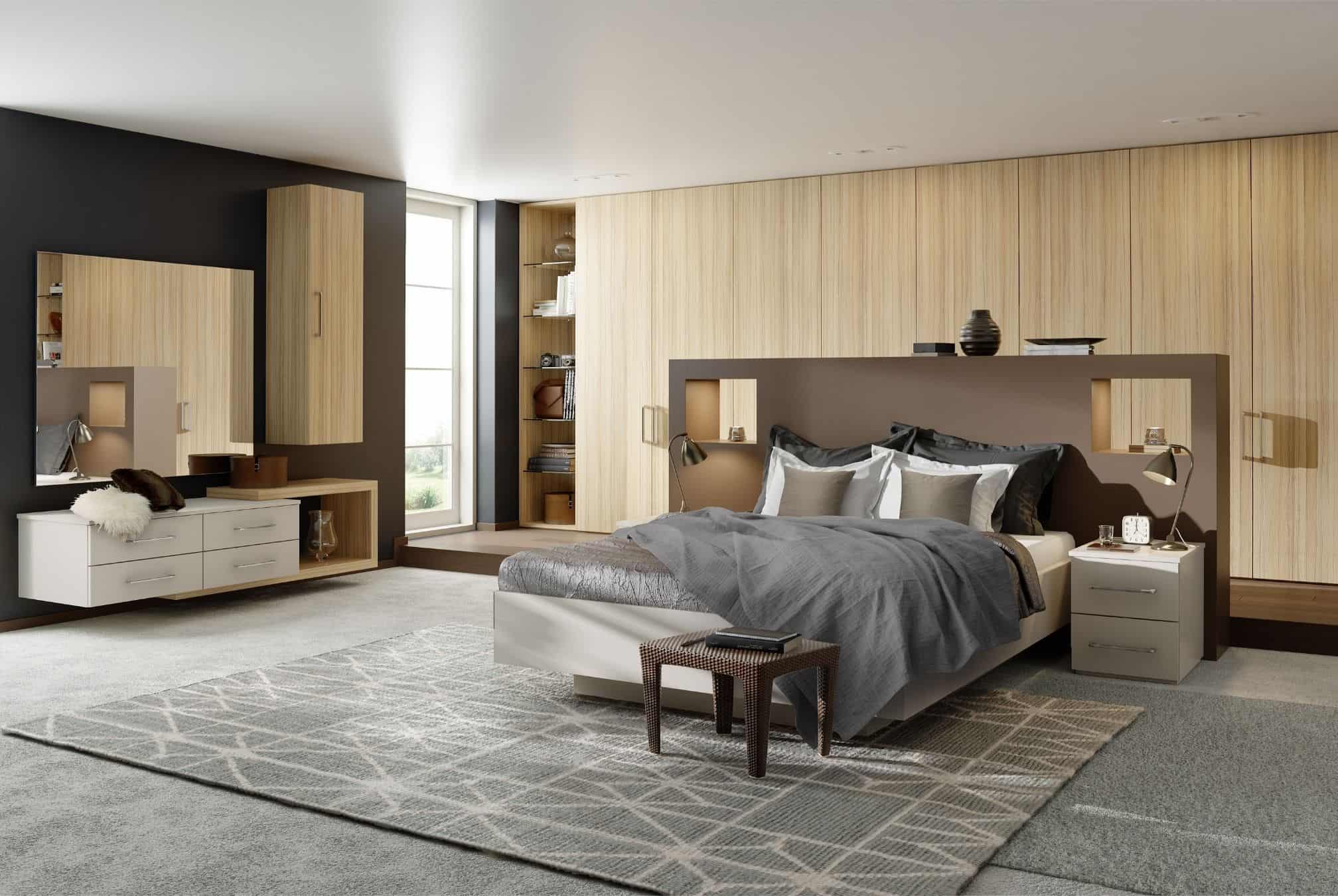 Visit Our Loughton Showroom
Take the first step towards realising your gorgeous new modern bedroom by visiting our fantastic Loughton showroom. Just a short trip from East London, Brentwood and Ilford, located in the Debden area of Loughton, our showroom gives you an opportunity to experience a beautiful range of luxurious contemporary designs. Get to know our professional and friendly team of experts and find answers to any questions you might have about your project or our superb bespoke interiors.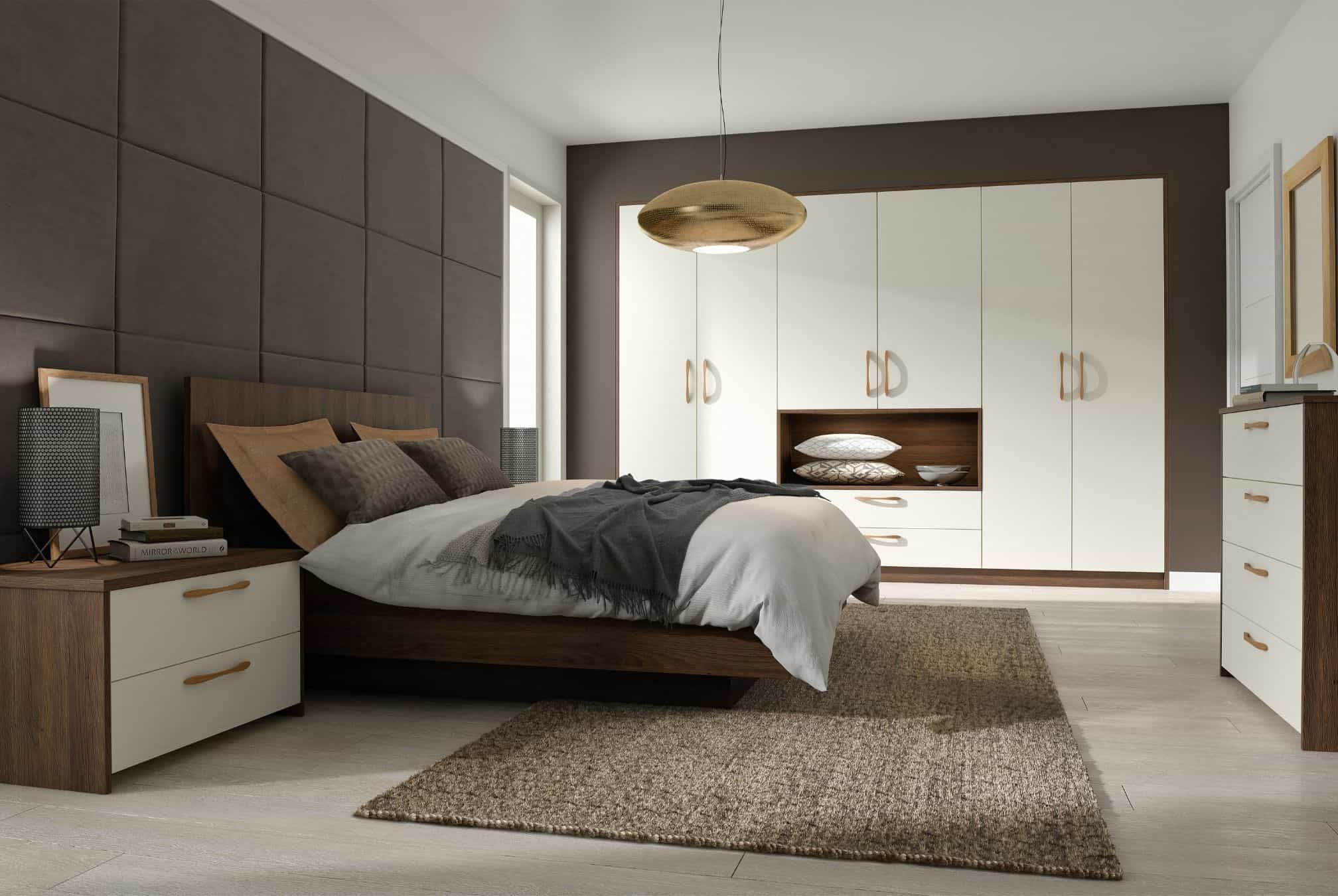 Our stunning modern bedroom interiors are absolutely immaculate. Their outstanding quality, hand assembled production and meticulous installation ensures that every detail from their beautiful finish to their superb functionality is simply sublime. Exceptional storage solutions and smooth sliding doors make our exquisite modern bedrooms seamless to use, keeping your space clutter-free and tidy for a perfectly peaceful night's sleep.