The kitchen is arguably the most important room in your home and so getting the design just right is absolutely essential, and that's why at Anderson Sinclair, we're proud to offer a wonderful range of styles to make your vision a reality. A traditional kitchen can bring a wonderful touch of character to your home, creating a wonderfully warm and inviting ambience. However, the classically inspired style is remarkably flexible, so if you prefer to create a space that's stylish and timeless in equal measure, then a traditional kitchen from Anderson Sinclair could be an ideal choice.
At Anderson Sinclair we're perfectionists and only the finest quality kitchens make it past our expert's eye for detail. Our traditional kitchens are built from carefully selected timber using a pairing of modern techniques and hand craftsmanship to achieve the highest standards. The final touch to complete your exceptional traditional kitchen is in the safe hands of our trusted fitters. Their flawless installation captures the immaculate quality of our stunning traditional designs seamlessly.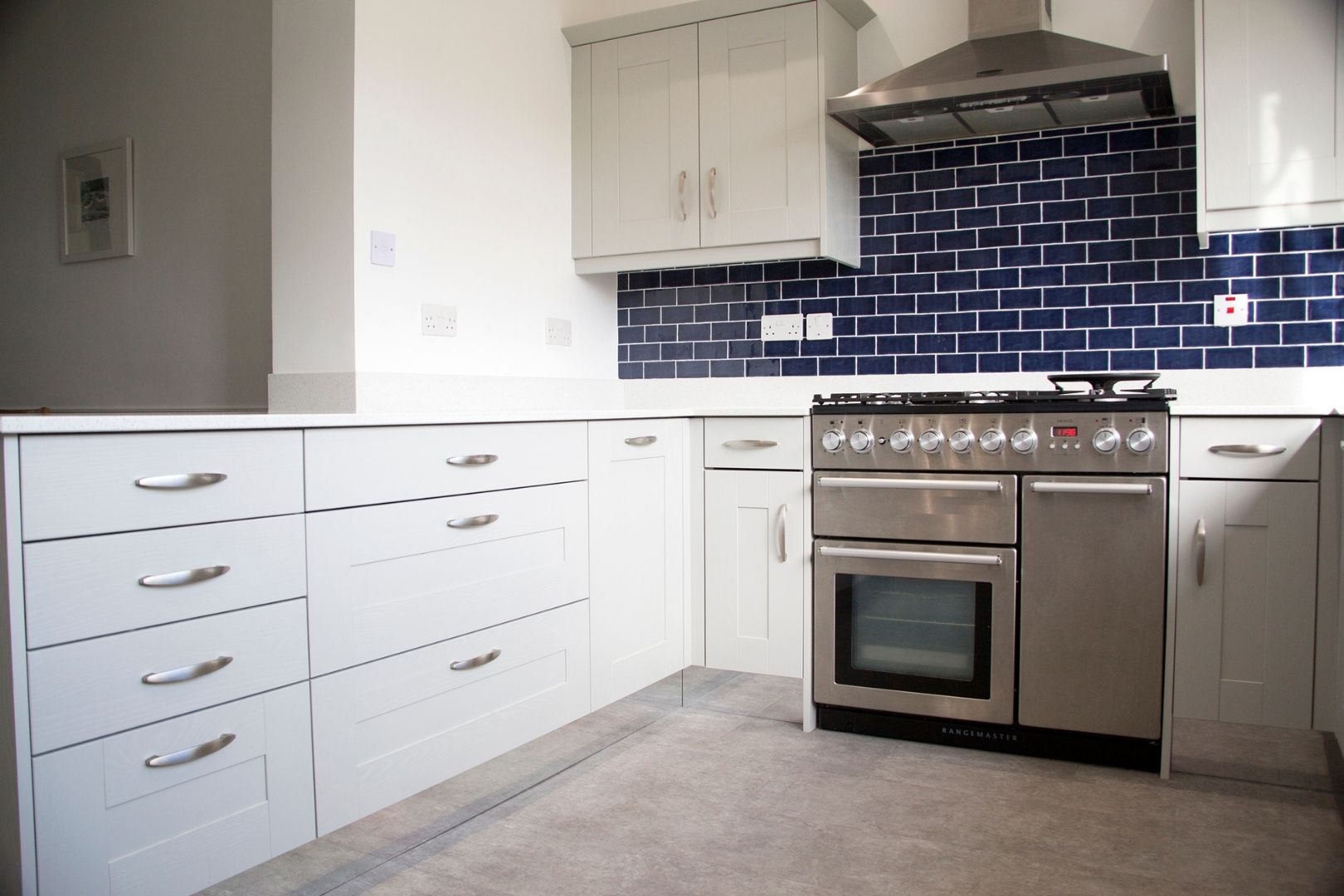 A traditional kitchen from Anderson Sinclair opens up a wonderful world of possibility. Our classic styles take inspiration from the enduring shaker kitchen design, but they simply have so much more to offer. From sleek slimline doors to ornate raised and fielded furniture, we work with a range of designs to establish an interior that perfectly suits your home and your taste. Pair slimline cabinetry with an on-trend dark colour scheme to create a kitchen that's stylish and sophisticated, or complement a timeless classic shaker style with a graceful palette to create a luxuriously elegant space. Our talented and experienced designers will work closely with you to make your extraordinary traditional kitchen truly exquisite and completely unique.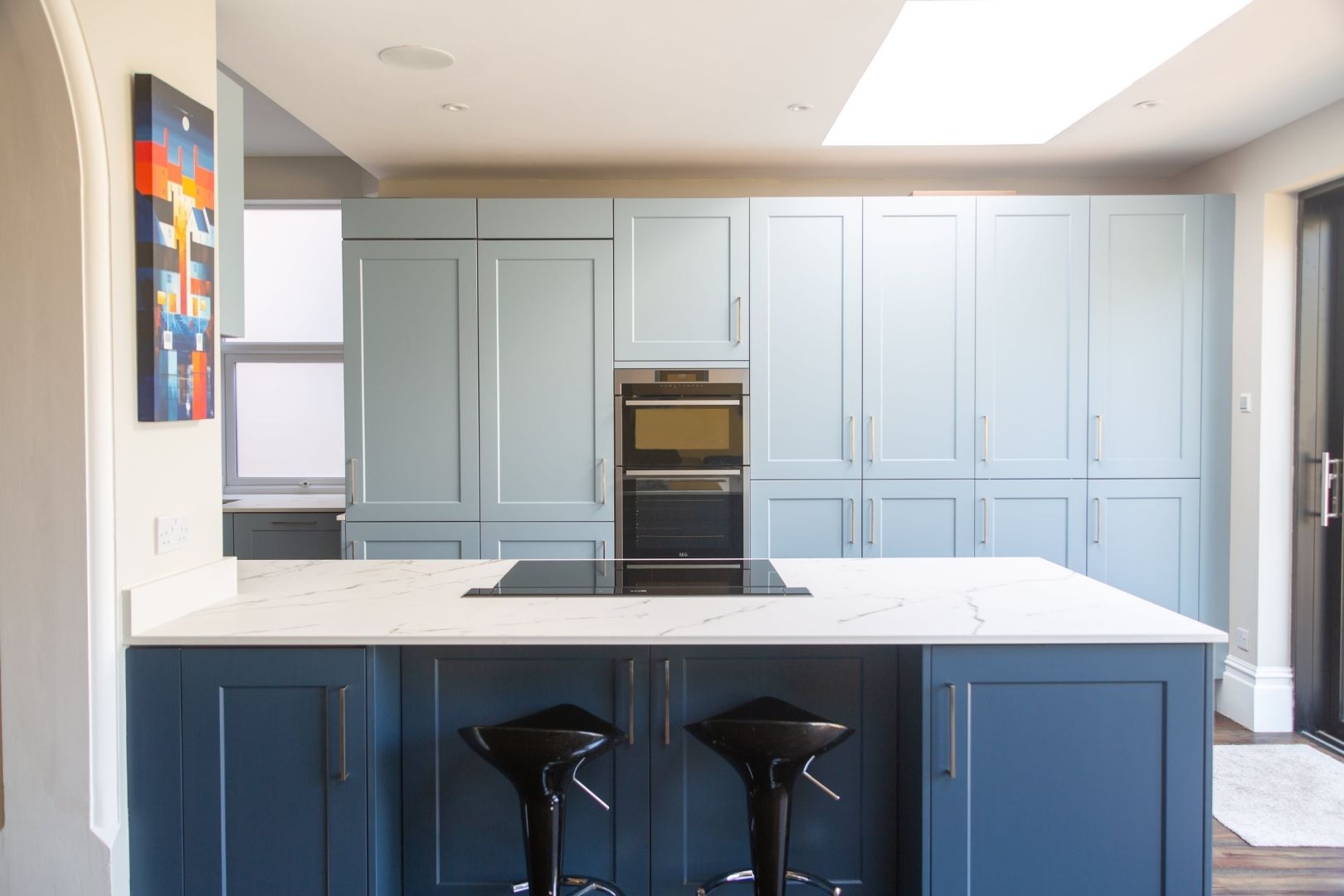 Explore Our Inspiring Loughton Showroom
With such a variety of traditional kitchens to choose from, the best place to begin is at our stunning Loughton showroom. Here you can explore our gorgeous range of kitchens, admiring their flawless quality and exquisite looks to your heart's content. Our knowledgeable team will be on hand to help should you have any questions or if you'd like to discuss your project. Click the button below to plan your visit.
We visited many different retailers before meeting the friendly and professional team at Anderson Sinclair. We were struck by Jon and Lily's wonderful service; they immediately went above and beyond to help us. Since purchasing our kitchen over a year ago we have had so many compliments and are incredibly grateful to the team at Anderson Sinclair.
Mr Patel
We would definitely recommend Anderson Sinclair. Their service was fantastic, the quality of the installation was exceptional and all in all their team really is second to none. From start to finish we found the potentially daunting experience of buying a kitchen was made easy and enjoyable!
Mr Beardon
We are absolutely delighted with our finished kitchen and couldn't be more grateful for the fantastic service we received. Jon and his team were incredibly professional, and communication was clear throughout our project. We wouldn't hesitate to recommend Anderson Sinclair to our friends and family.
Mrs Grave
We have just bought a kitchen from Anderson Sinclair and are really thrilled with the attention to detail and beautiful finishing touches it incorporates. No matter how many questions I asked, they always took the time to explain clearly and were able to help with my design. With the amazing support of the team at Anderson Sinclair, I can now safely say we have the kitchen we've always dreamed of.
Mrs Pearce
The amazing team at Anderson Sinclair couldn't have been more patient and accommodating. We needed extra time to store our kitchen and Jon was more than happy to help. They made the whole process completely seamless and we are totally over-the-moon with our gorgeous new kitchen.
Mrs Adelman