The in-frame kitchen is unrivalled in its breath-taking classic looks, its elegantly timeless design and its exquisite quality. What sets the in-frame design apart from its classically styled counterparts is its traditional handcrafted construction. The door sits within a frame which gives the kitchen its renowned strength and durability as well as its distinctive refined detailing. If you're aiming to create a luxurious interior that lasts a lifetime, then look no further than the gorgeous British in-frame kitchens from Anderson Sinclair.
Our exceptional in-frame kitchens are handmade in England using traditional carpentry techniques that simply can't be rushed. They are constructed with unmatched care and attention to ensure each door fits snugly. To achieve a flawless finish every kitchen is meticulously sanded and hand painted and each door is built from one solid piece of carefully selected timber. The passion with which our in-frame kitchens are made is instantly recognisable and creates the most spectacular centrepiece to your home.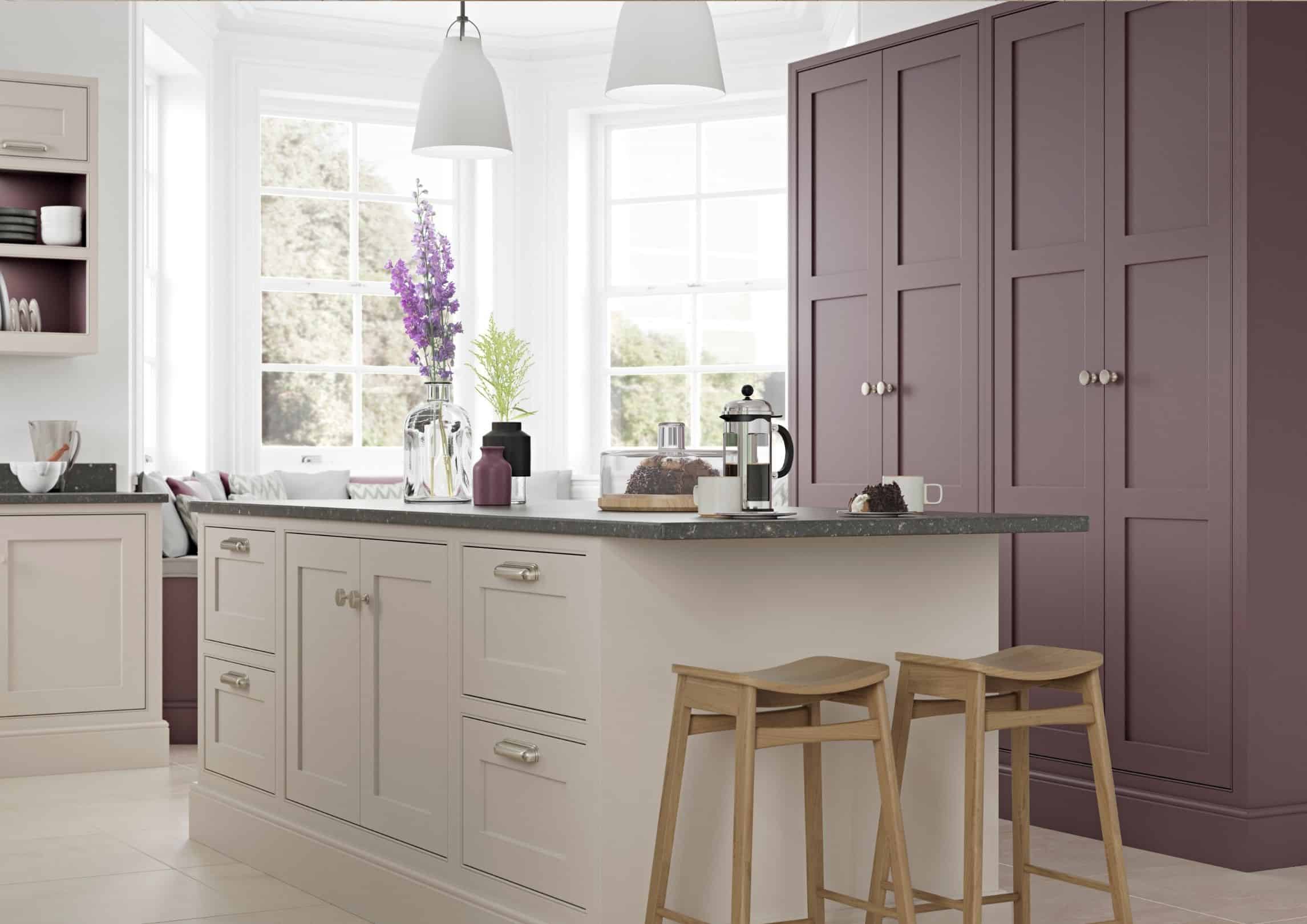 Extraordinary Functionality
The in-frame kitchen might be classically styled but in terms of functionality, it's anything but. Not only does the remarkable quality of the in-frame design make it a pleasure to use, but all our kitchens include wonderfully intelligent storage solutions and state-of-the-art appliances that provide spectacular efficiency and practicality. Our talented designers will work closely with you to ensure your stunning in-frame kitchen meets all your requirements and more.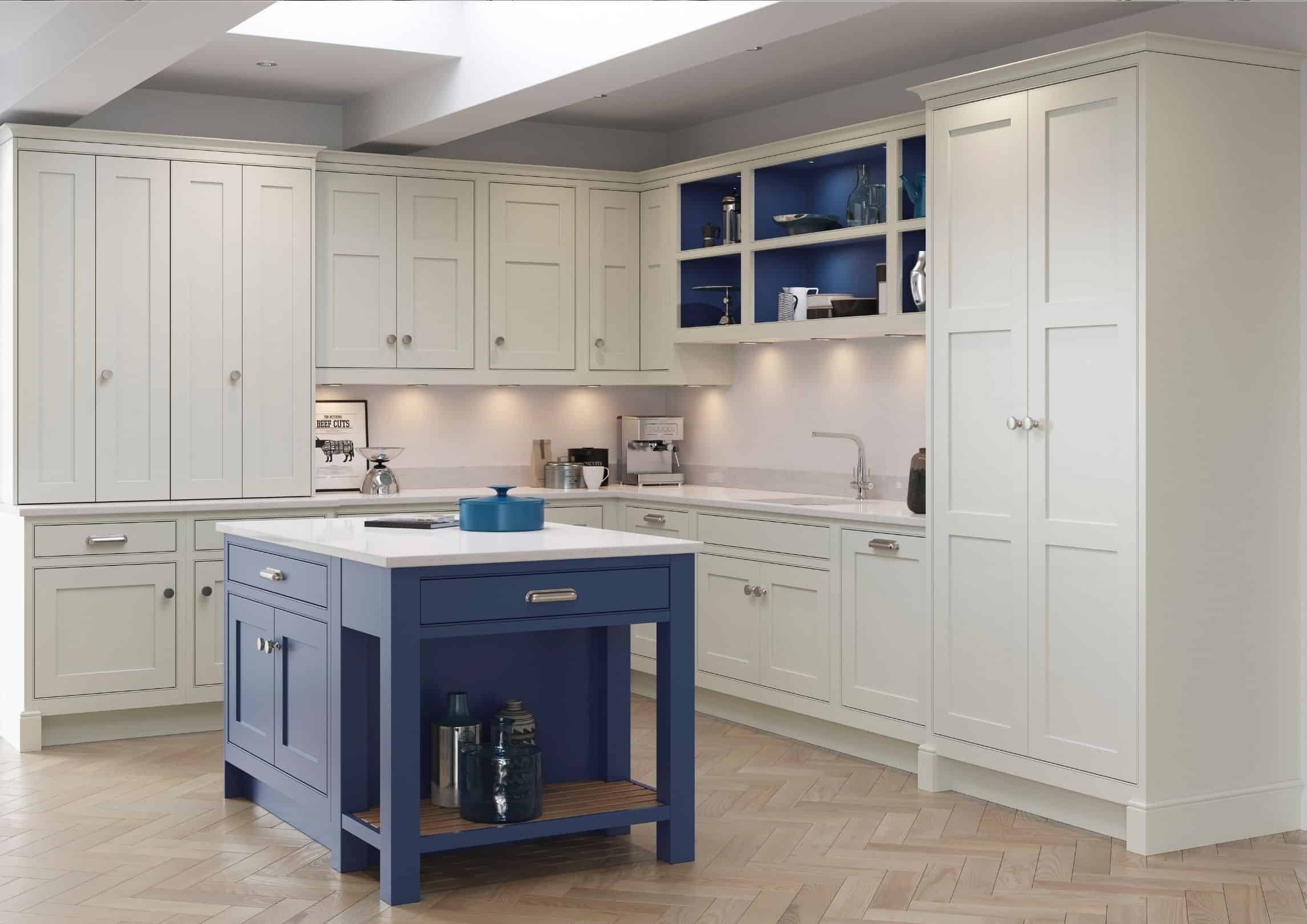 Experience Quality at Our Loughton Showroom
Get a feel for the exquisite luxury our in-frame kitchens have to offer first-hand when you visit our superb Loughton showroom. Our showroom is a wonderful place to explore a range of styles, so if you have any doubts about what type of kitchen you're looking for you will find all your questions answered. A knowledgeable and friendly member of our team will be delighted to provide their support during your visit.
We visited many different retailers before meeting the friendly and professional team at Anderson Sinclair. We were struck by Jon and Lily's wonderful service; they immediately went above and beyond to help us. Since purchasing our kitchen over a year ago we have had so many compliments and are incredibly grateful to the team at Anderson Sinclair.
Mr Patel
We would definitely recommend Anderson Sinclair. Their service was fantastic, the quality of the installation was exceptional and all in all their team really is second to none. From start to finish we found the potentially daunting experience of buying a kitchen was made easy and enjoyable!
Mr Beardon
We are absolutely delighted with our finished kitchen and couldn't be more grateful for the fantastic service we received. Jon and his team were incredibly professional, and communication was clear throughout our project. We wouldn't hesitate to recommend Anderson Sinclair to our friends and family.
Mrs Grave
We have just bought a kitchen from Anderson Sinclair and are really thrilled with the attention to detail and beautiful finishing touches it incorporates. No matter how many questions I asked, they always took the time to explain clearly and were able to help with my design. With the amazing support of the team at Anderson Sinclair, I can now safely say we have the kitchen we've always dreamed of.
Mrs Pearce
The amazing team at Anderson Sinclair couldn't have been more patient and accommodating. We needed extra time to store our kitchen and Jon was more than happy to help. They made the whole process completely seamless and we are totally over-the-moon with our gorgeous new kitchen.
Mrs Adelman