Learning from the past and establishing new innovations, our gorgeous contemporary kitchens bring into harmony the relationship between the past and the present to create a timeless focal point to your home.
Modern Kitchen Design For Loughton's Modern Homes
A perfect modern kitchen is cutting-edge yet inviting, clean and minimal yet full of character, and at Anderson Sinclair, our experienced designers know exactly what it takes to achieve perfection. Our contemporary interiors take inspiration from traditional ideas and turn them into something new and spectacular. They offer unparalleled diversity in design and functionality making them ideal for classic and modern homes alike.
A Seamless Balance of Style & Functionality
Clean lines and minimal detailing meet incredible storage solutions, exceptional useability and state-of-the-art technology to create a truly extraordinary kitchen interior that's both fantastically stylish and remarkably practical. The low plinth profile of our contemporary designs captures modernity and elegance sublimely. At Anderson Sinclair, our modern kitchens are built around you to establish a truly unique relationship between aesthetics and functionality, achieving exactly your vision whilst perfectly complementing your lifestyle.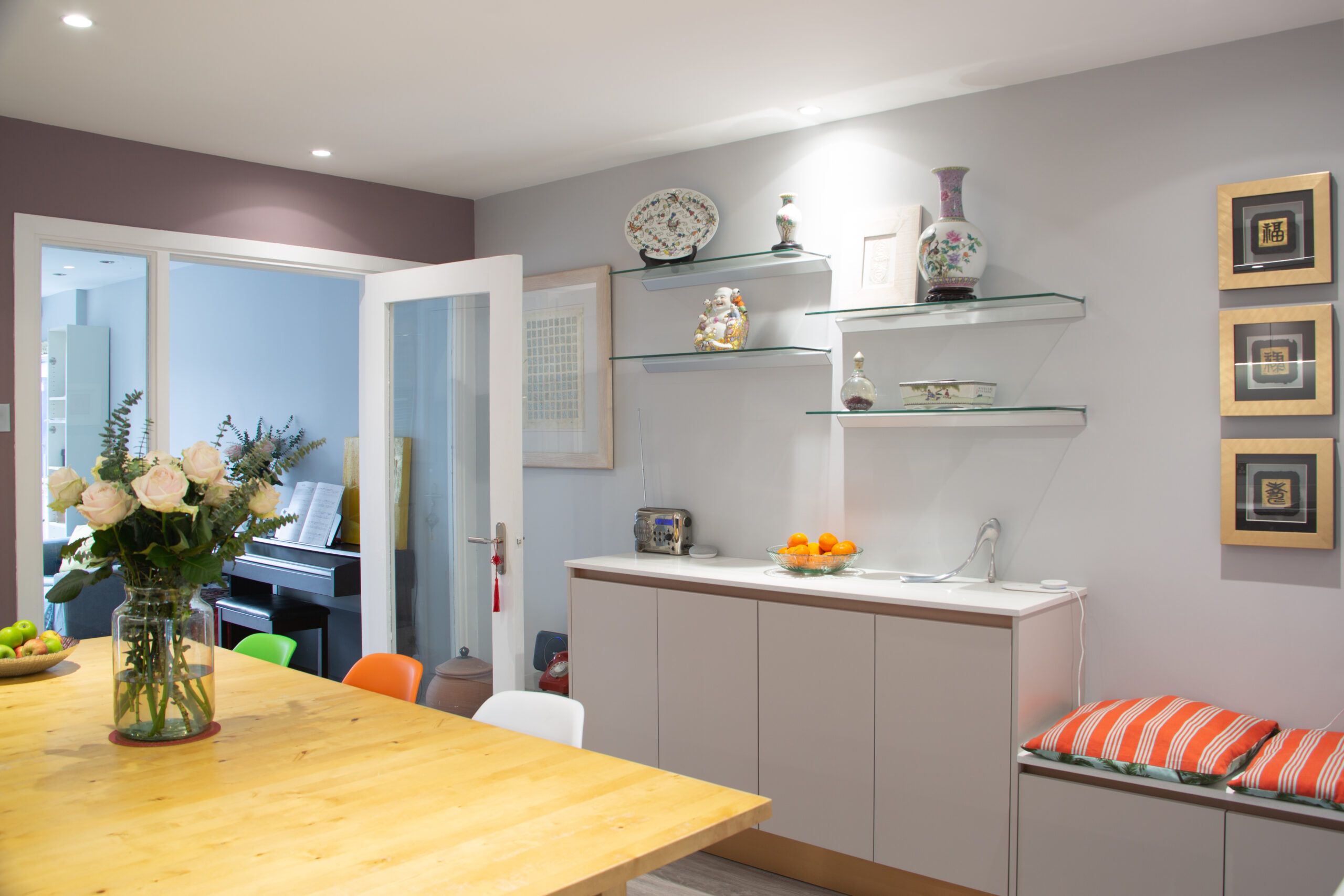 Discover Our Loughton Showroom
When it comes to creating your bespoke contemporary kitchen there are hundreds of colours, finishes and designs to choose from, and the best place to explore these is at our wonderful Loughton showroom. Visiting our showroom gives you a fantastic opportunity to find inspiration for your project while appreciating the outstanding quality of all our interiors. For information on how to find us and to plan your visit click the button below.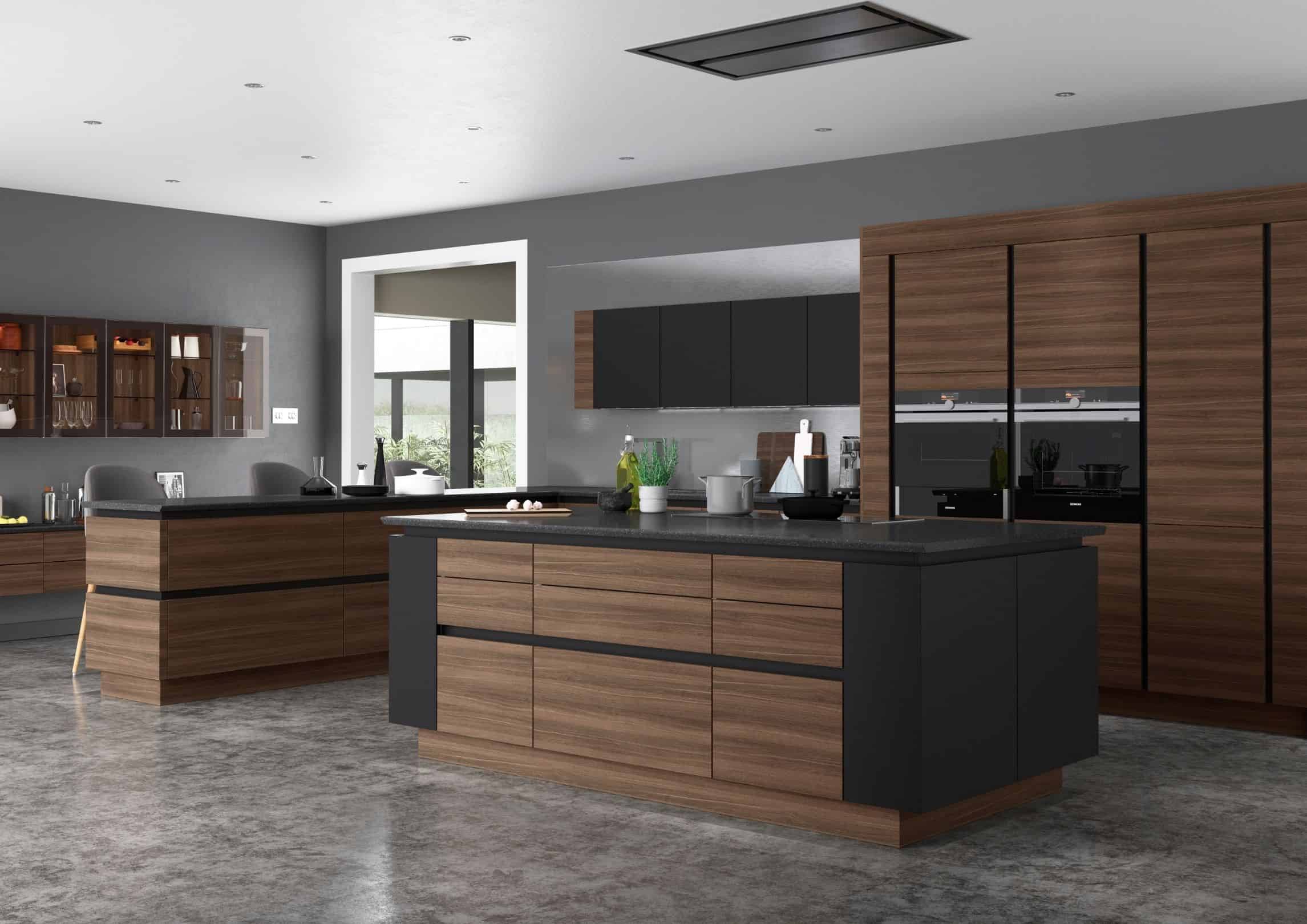 Ultimate Design Flexbility
Having the freedom to push the boundaries, to capture the imagination and to create interiors that are truly bespoke to each and every client is incredibly important to the team at Anderson Sinclair, and that's why we've dedicated our time to sourcing contemporary kitchens that offer the most exceptional variety of colours, finishes and fittings. From ultramodern ceramic surfaces to soft natural wood grain effects and beautiful handles, our outstanding range of designs brings unlimited flexibility to your interior.
We visited many different retailers before meeting the friendly and professional team at Anderson Sinclair. We were struck by Jon and Lily's wonderful service; they immediately went above and beyond to help us. Since purchasing our kitchen over a year ago we have had so many compliments and are incredibly grateful to the team at Anderson Sinclair.
Mr Patel
We would definitely recommend Anderson Sinclair. Their service was fantastic, the quality of the installation was exceptional and all in all their team really is second to none. From start to finish we found the potentially daunting experience of buying a kitchen was made easy and enjoyable!
Mr Beardon
We are absolutely delighted with our finished kitchen and couldn't be more grateful for the fantastic service we received. Jon and his team were incredibly professional, and communication was clear throughout our project. We wouldn't hesitate to recommend Anderson Sinclair to our friends and family.
Mrs Grave
We have just bought a kitchen from Anderson Sinclair and are really thrilled with the attention to detail and beautiful finishing touches it incorporates. No matter how many questions I asked, they always took the time to explain clearly and were able to help with my design. With the amazing support of the team at Anderson Sinclair, I can now safely say we have the kitchen we've always dreamed of.
Mrs Pearce
The amazing team at Anderson Sinclair couldn't have been more patient and accommodating. We needed extra time to store our kitchen and Jon was more than happy to help. They made the whole process completely seamless and we are totally over-the-moon with our gorgeous new kitchen.
Mrs Adelman