Visit Our Chigwell Kitchen Showroom
Your Chigwell kitchen is often at the centre of family life, and, as the heart of your home, it's the bustling, cosy environment that first welcomes your guests. When it comes to transforming your space, the quality and style of your interior are of utmost importance. The best way to ensure your spectacular new kitchen lives up to expectations is to explore some of your options first-hand.
Experiencing our beautiful kitchens in person is a great opportunity to appreciate the attention to detail we dedicate to our luxurious designs. The showstopping displays at our showroom near Chigwell have been installed with exactly the same standards of care and precision we devote to all our projects, and their exquisite finish is reflective of the exceptional quality you can expect from your own bespoke interior. As well as discovering the outstanding quality of our products, our showroom is the ideal place to find inspiration for your project. You can plan your visit now by clicking here.
Chigwell's Leading Independent Kitchen Specialists
The Anderson Sinclair team have been designing and installing outstanding Chigwell kitchens for over 20 years. In this time, our commitment to our honest traditional values has earned us an excellent reputation. We firmly believe in the importance of delivering outstanding quality for a fair price and treat every home as we would our own. As an independent family-run company, maintaining our fantastic reputation is essential. You can get to know the brilliant team behind Anderson Sinclair now by clicking the button below.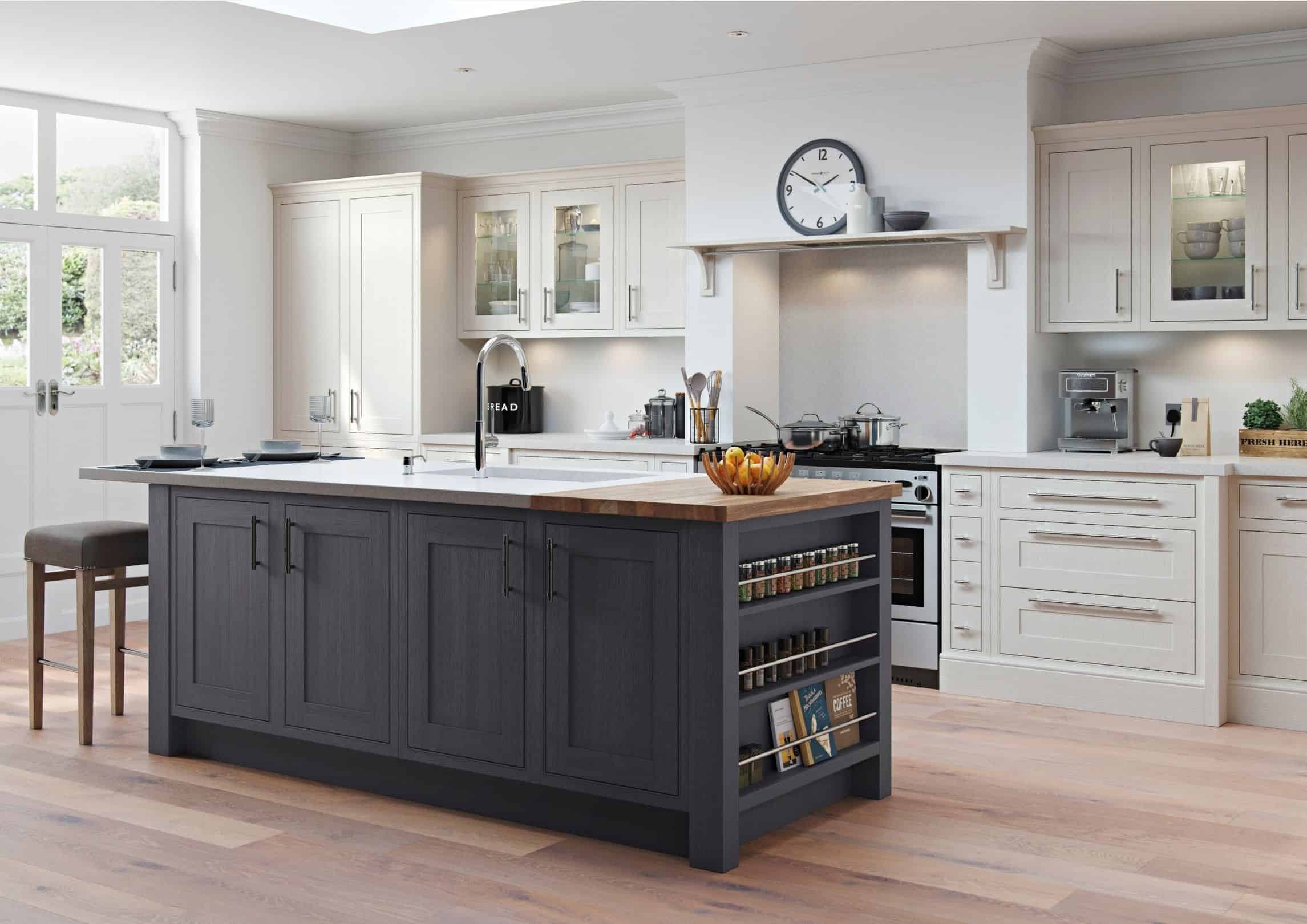 Breath-Taking Bespoke Kitchens In Chigwell
Whether you're looking to create a statement design that provides the perfect backdrop to hosting and entertaining or need a practical and cosy kitchen that's suitable for all the family, we have a fantastic range of designs, appliances, worktops and accessories to suit your Chigwell home and budget. Our outstanding handcrafted in-frame collection perfectly combines charming character and sophisticated style. Alternatively, our award-winning handleless range is perfect for making a stylish impact. You can browse a variety of stunning designs at our fantastic nearby showroom.
At Anderson Sinclair, we pride ourselves on going above and beyond to make your vision a reality. Our experienced and knowledgeable designers will take the time to understand your tastes and practical requirements before developing a beautiful bespoke plan that maximises your space in a way that works for you. With a breath-taking collection of luxurious products to choose from and a talented creative team by your side, you can rest assured your gorgeous bespoke Chigwell kitchen will far exceed your expectations. You can browse some of our stunning interiors now by clicking below.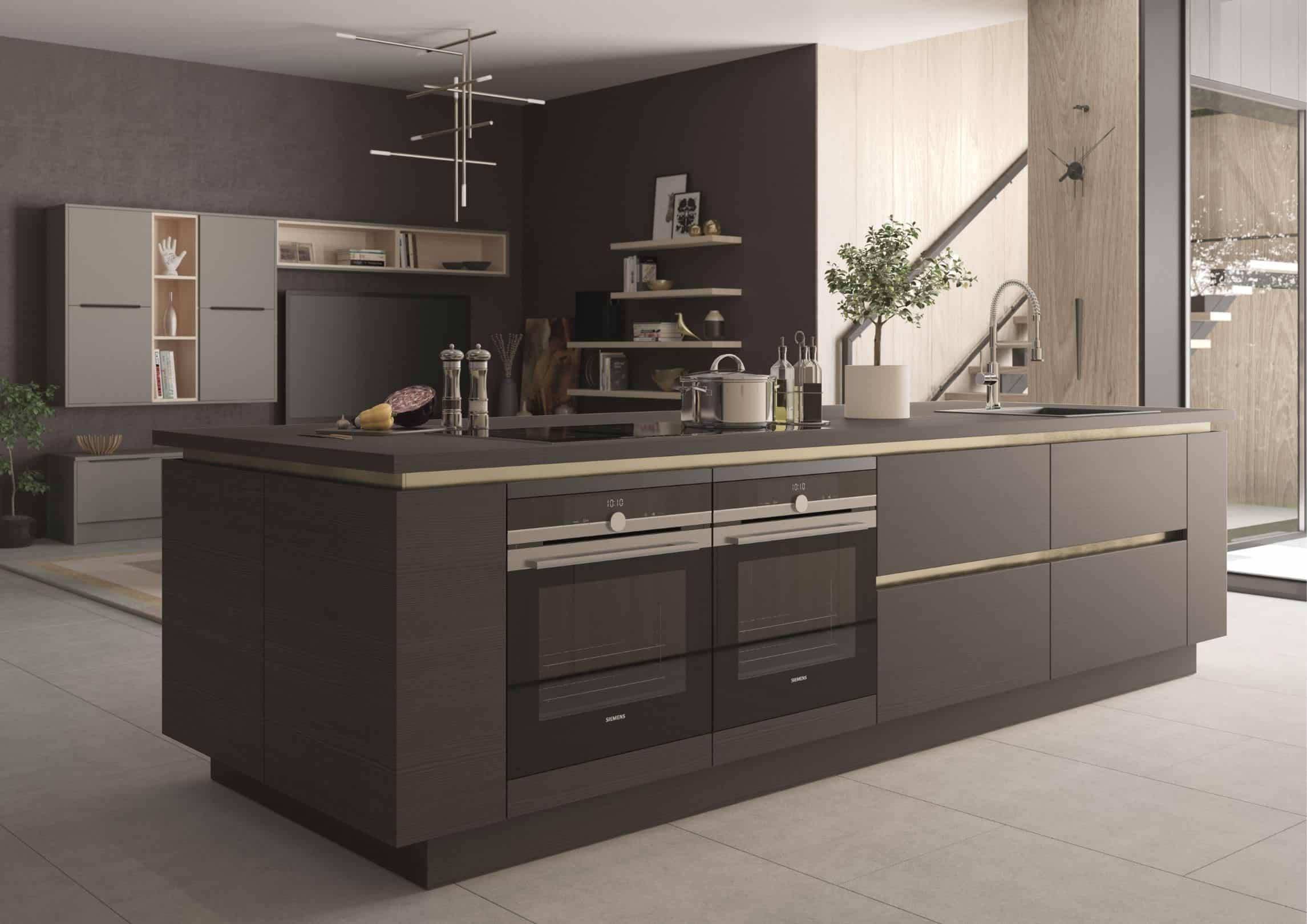 Our wonderful kitchen showroom is just a short 5-minute hop from Chigwell. Our premises are located on the Oakwood Hill Industrial Estate just off Chigwell Lane. As you head towards our showroom, you will see the CRATE business centre; a great spot to grab a coffee. Here you will need to turn right. Our showroom is the next unit along. We have plenty of free parking available for clients. Getting to our showroom from Chigwell couldn't be easier. For more information, please click the button below.
Our Awe-Inspiring Chigwell Kitchen Showroom
If you're struggling to envisage your space or lacking design ideas, our Chigwell showroom is a great place to start. We have two incredible full-size kitchens to explore, complete with the latest cutting-edge appliances and stylish design features. Our interiors showcase our most popular classic range as well as our stunning new modern collection, so you can instantly get a feel for which style is right for your home.
One of the things that really sets us apart here at Anderson Sinclair is our incredibly talented and passionate design team. Their ability to think outside the box and find beautiful and practical design solutions is unrivalled. During your visit, our team will be more than happy to share their expertise and discuss your space. If you have any doubts about your project, our team will absolutely be able to put your mind at rest. To get to know our fantastic team and experience our beautiful kitchens, please click here to plan your visit now.
We visited many different retailers before meeting the friendly and professional team at Anderson Sinclair. We were struck by Jon and Lily's wonderful service; they immediately went above and beyond to help us. Since purchasing our kitchen over a year ago we have had so many compliments and are incredibly grateful to the team at Anderson Sinclair.
Mr Patel
We would definitely recommend Anderson Sinclair. Their service was fantastic, the quality of the installation was exceptional and all in all their team really is second to none. From start to finish we found the potentially daunting experience of buying a kitchen was made easy and enjoyable!
Mr Beardon
We are absolutely delighted with our finished kitchen and couldn't be more grateful for the fantastic service we received. Jon and his team were incredibly professional, and communication was clear throughout our project. We wouldn't hesitate to recommend Anderson Sinclair to our friends and family.
Mrs Grave
We have just bought a kitchen from Anderson Sinclair and are really thrilled with the attention to detail and beautiful finishing touches it incorporates. No matter how many questions I asked, they always took the time to explain clearly and were able to help with my design. With the amazing support of the team at Anderson Sinclair, I can now safely say we have the kitchen we've always dreamed of.
Mrs Pearce
The amazing team at Anderson Sinclair couldn't have been more patient and accommodating. We needed extra time to store our kitchen and Jon was more than happy to help. They made the whole process completely seamless and we are totally over-the-moon with our gorgeous new kitchen.
Mrs Adelman