Discover Stunning Kitchens At Our Showroom Near Enfield
If you're planning to update your Enfield kitchen, you'll want to make sure that you not only find a stunning, enviable design that suits your individual style, but that your new interior stands up to the rigorous demands of family life. At Anderson Sinclair, our durable, high-quality British-made kitchens are meticulously designed to complement your home and lifestyle. Our collection includes a fantastic variety of elegant, modern and traditional styles, encompassing a range of colourways and design details. The best way to get a feel for the outstanding kitchens we have to offer is by visiting our showroom near Enfield.
Our award-winning designers have created two breath-taking full-size kitchens for you to explore, complete with the latest cutting-edge appliances and internal solutions. As well as experiencing the superb quality and finish of our products, walking around our fantastic displays allows you to envisage just how stunning your own home could look. And with hundreds of additional worktop and door samples to discover, there's no better place to find inspiration for your project. With so many exciting possibilities to consider, you might want to get a second opinion on your thoughts. In which case, our talented and knowledgeable team will be more than happy to share their expertise. Find out more about planning your visit now by clicking here.
Enfield's Trusted Kitchen Experts
As a small team of independent kitchen specialists, we pride ourselves on our reputation for great customer service and superb quality products. We've been striving to deliver an honest, friendly and supportive service for over 20 years and are delighted to have earned the trust and respect of clients in Enfield and throughout North and East London. Our genuine passion for design excellence and commitment to our customers means we simply can't help but go above and beyond with every project we undertake. You can get to know our wonderful, award-winning team by clicking the button below.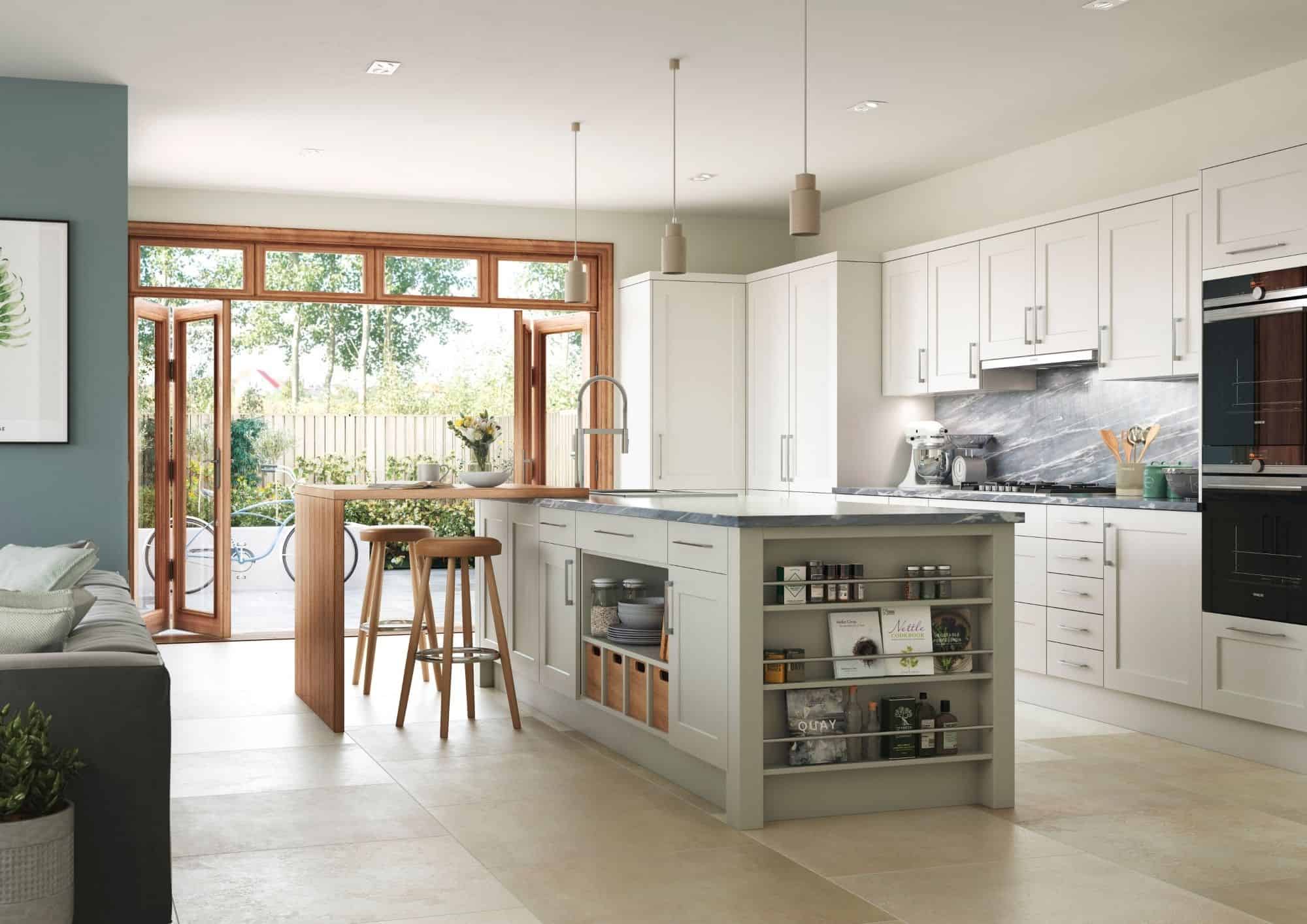 Find Your Perfect Bespoke Enfield Kitchen
Whether you love hosting celebrations or need a space that makes keeping an eye on the kids a doddle, at Anderson Sinclair, we take our time to get to know you and your family to make sure your bespoke design perfectly complements your home. We appreciate that everyone's taste and practical requirements are different, and that's why we work closely with you to tailor every detail of your Enfield kitchen to suit your needs.
We offer a fantastic collection of styles, colours and accessories to choose from, which makes finding your perfect Enfield kitchen simple. With our unrivalled design expertise and superb collection, you can rest assured we will bring your vision to life exactly. You can see some of the breath-taking bespoke interiors we've created by clicking below to explore our recent projects.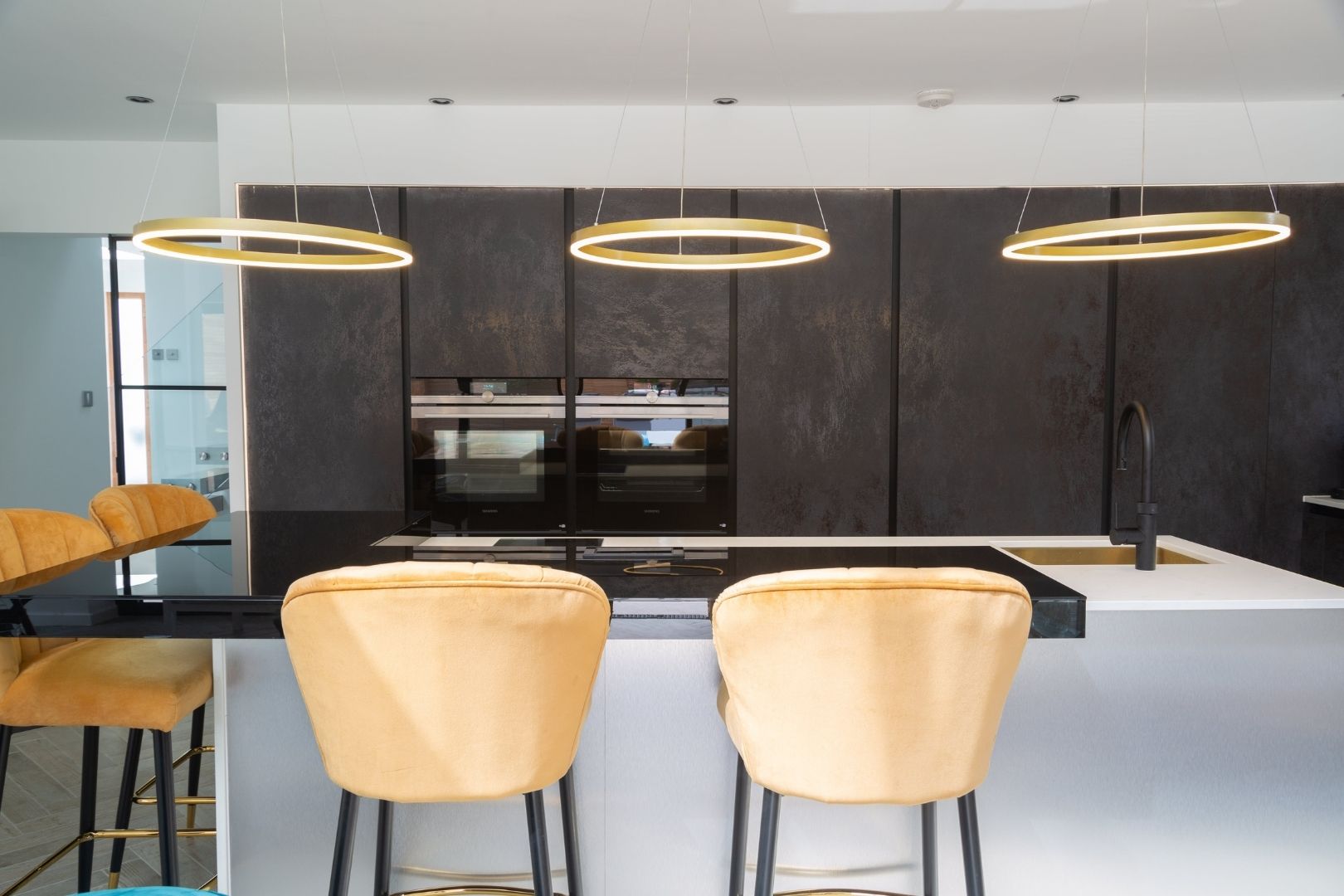 How To Find Our Enfield Showroom
Our kitchen showroom is located on the outskirts of Loughton, not far from Debden station. We are less than a half an hour drive from Enfield and have plenty of free parking available on-site, which makes visiting us quick and easy. With two incredible full-scale kitchens to explore alongside a selection of samples and appliances, our spacious showroom is well worth a visit if you're looking to find inspiration for your upcoming project. We'd be delighted if you popped in to say hello. Please click the button below for more information.
Exceptional Quality Kitchen Design
Here at Anderson Sinclair, we are dedicated to upholding the highest standards in everything we do. We've been devoted to sourcing a luxurious range of products that retain their flawless looks, even after many years of rigorous use. Our high-quality kitchens are crafted right here in the UK by leading family-run manufacturers Mereway. Combining 35 years of experience with the finest materials and components, our outstanding Mereway kitchens are sure to stand the test of time.
However, it's not just our products that reflect our exacting standards. We go to great lengths to make sure your Enfield kitchen project runs smoothly, communicating with you at each stage to ensure your experience is as stress-free as possible. From start to finish, we demand nothing short of perfection, and only trust our skilled team of installation specialists to complete the immaculate final fitting of your beautiful new kitchen. You can appreciate the exceptional quality of our kitchens and workmanship for yourself by visiting our showroom near Enfield.
We visited many different retailers before meeting the friendly and professional team at Anderson Sinclair. We were struck by Jon and Lily's wonderful service; they immediately went above and beyond to help us. Since purchasing our kitchen over a year ago we have had so many compliments and are incredibly grateful to the team at Anderson Sinclair.
Mr Patel
We would definitely recommend Anderson Sinclair. Their service was fantastic, the quality of the installation was exceptional and all in all their team really is second to none. From start to finish we found the potentially daunting experience of buying a kitchen was made easy and enjoyable!
Mr Beardon
We are absolutely delighted with our finished kitchen and couldn't be more grateful for the fantastic service we received. Jon and his team were incredibly professional, and communication was clear throughout our project. We wouldn't hesitate to recommend Anderson Sinclair to our friends and family.
Mrs Grave
We have just bought a kitchen from Anderson Sinclair and are really thrilled with the attention to detail and beautiful finishing touches it incorporates. No matter how many questions I asked, they always took the time to explain clearly and were able to help with my design. With the amazing support of the team at Anderson Sinclair, I can now safely say we have the kitchen we've always dreamed of.
Mrs Pearce
The amazing team at Anderson Sinclair couldn't have been more patient and accommodating. We needed extra time to store our kitchen and Jon was more than happy to help. They made the whole process completely seamless and we are totally over-the-moon with our gorgeous new kitchen.
Mrs Adelman