LUXURY Kitchens Designed For chigwell
From luxurious classic kitchens to modern family spaces, at Anderson Sinclair, we are committed to finding a beautiful bespoke design that suits you down to the ground. We understand that your Chigwell home is incredibly important to you and your kitchen is right there at the centre. That's why we have dedicated over 20 years to sourcing the most stylish high-quality products to ensure your kitchen meets the rigorous demands of everyday use as well as looking truly spectacular. Every detail of your new kitchen should be perfectly tailored to suit your lifestyle and to reflect your individual taste, leaving you with a stunning kitchen that brings a lifetime of enjoyment and wonderful memories.
Meticulously Crafted Chigwell Kitchens
At Anderson Sinclair, we don't just design great kitchens, we create beautiful spaces that capture the essence of your home providing a stunning backdrop for every occasion. Our skilled designers work side by side with you from your very first design appointment, carefully planning every element of your Chigwell kitchen in meticulous detail. Our kitchens are not just a set of doors and worktops, our designs encompass every part of your room to elevate and transform your space. Our talented design team will help to inspire you and take you out of your comfort zone to ensure you get the most from your new interior. We know how much your kitchen means to you, and nothing is too much to ask when it comes to getting your design just right. Our team will go above and beyond to make your vision a reality.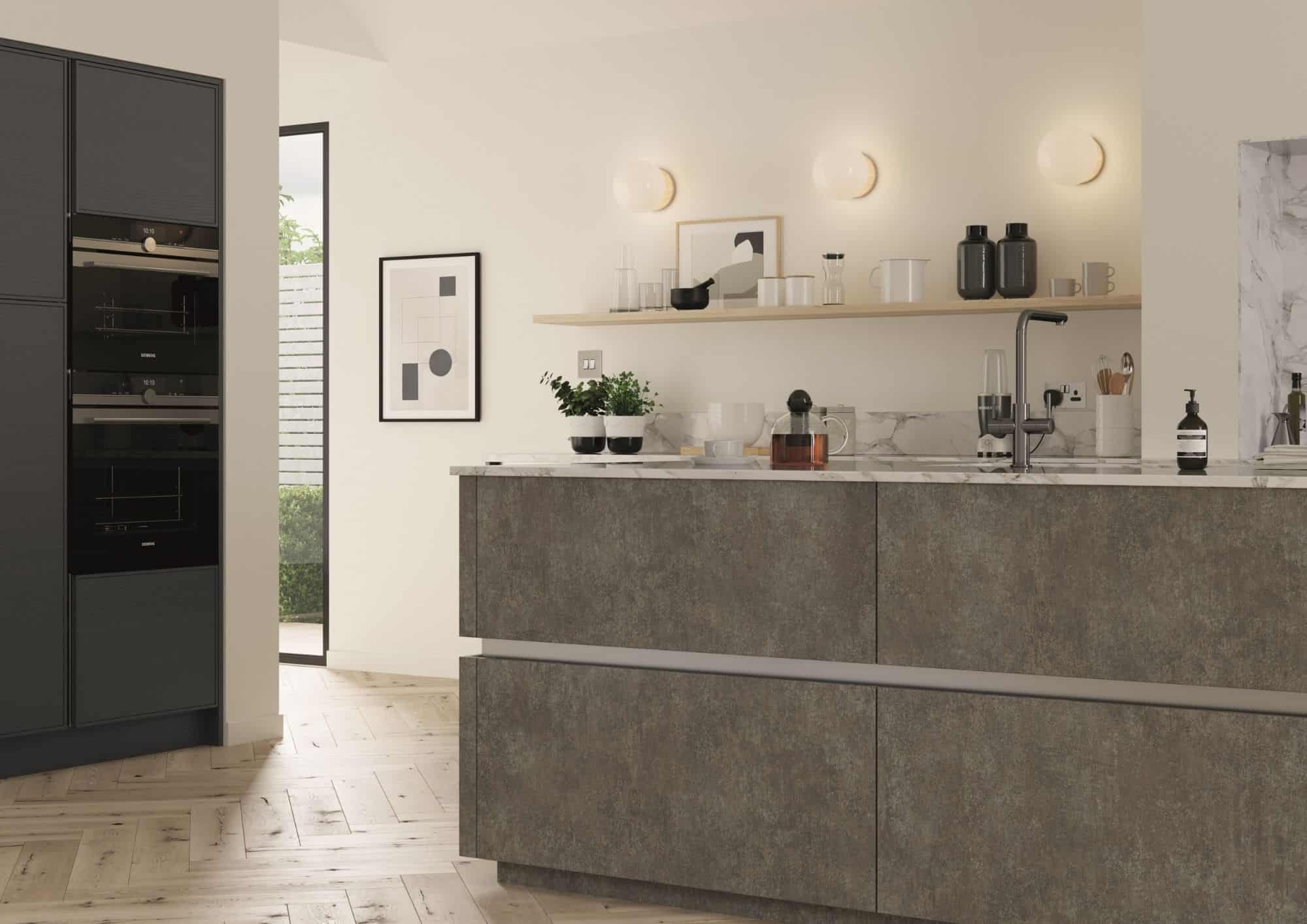 Luxurious Quality Kitchens Brought To You By Chigwell's Trusted Specialists
As a family-run business, we began our pursuit in the year 2000 to bring outstanding quality kitchens to clients in Chigwell and across Essex. Since then, our team has grown and developed, and we now work with an excellent group of in-house designers and fitters who share our family values of honesty, quality and reliability. Our wonderful team is dedicated to delivering truly spectacular immaculately stylish kitchens for each and every client.
Over our 20 years in the industry, we have been committed to sourcing the very best products to share with our Chigwell clients. That has included seeking out fantastic appliances from less well-known brands such as Kuppersbusch and Fischer & Paykel, as well as some of the big names. Our superb kitchens are manufactured by British company Mereway. As a similarly family-run company, we have found Mereway to share our traditional values and have built a fantastic relationship with them which allows us to collaborate closely whenever we require bespoke specialist solutions. Find out more about our superb collection of luxurious British-made kitchens by clicking the button below.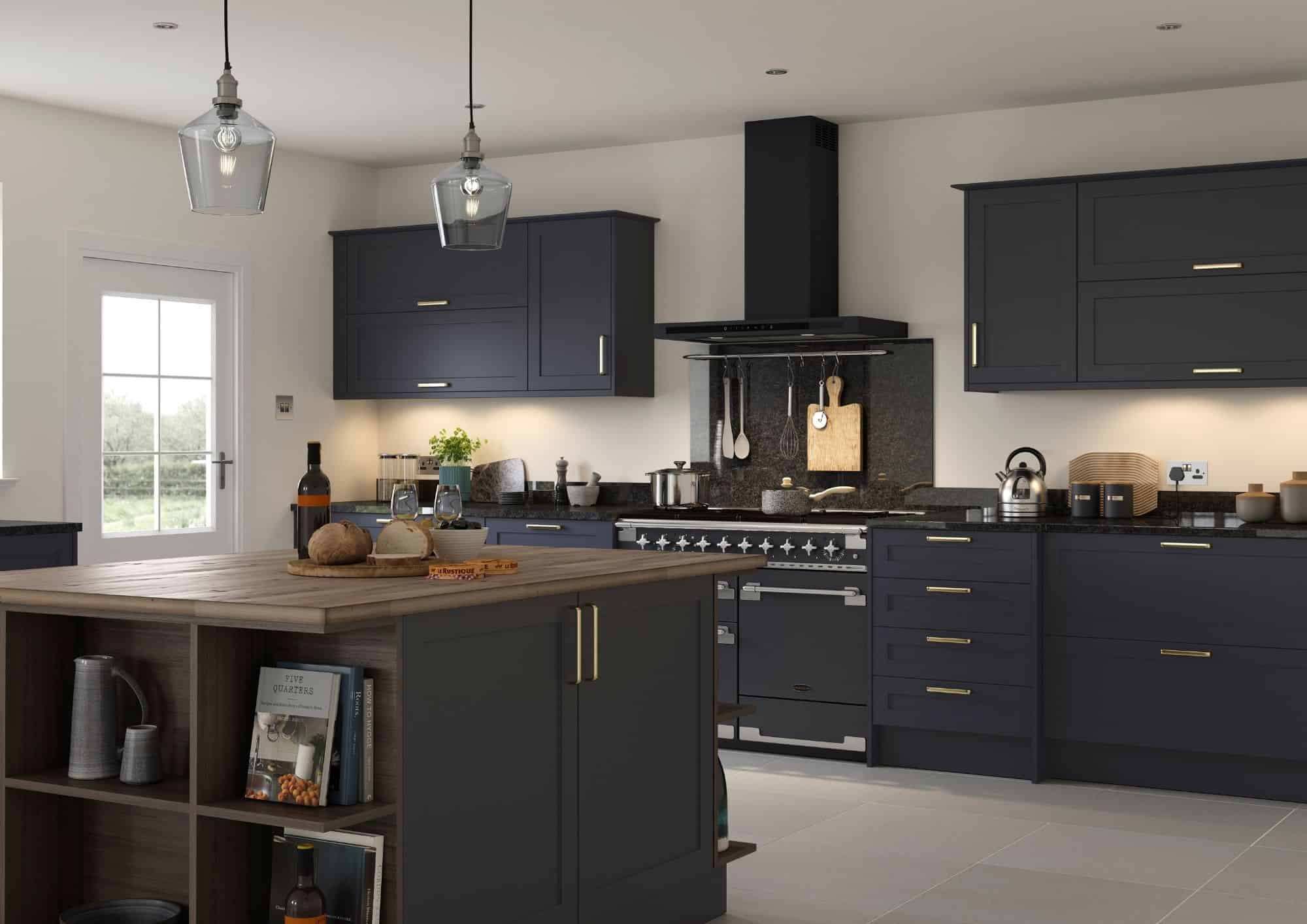 A Hassle-Free Kitchen Experience
With so many technical, practical and stylistic considerations to weigh up and coordinate, redesigning your Chigwell kitchen can seem like a daunting task. However, at Anderson Sinclair, our fantastic experienced and professional team will make sure your whole kitchen journey runs smoothly from start to finish. Our talented designers will work closely with you to bring your vision to life, making sure your design is beautiful, practical and long-lasting. Our trusted tradesmen and skilled fitters possess a brilliant eye for detail and will ensure your kitchen is completed and installed to the highest standards. We are highly experienced in working on projects of all sizes, so whether you need smaller building works undertaken or you're starting from scratch with a new build, you can feel confident your Chigwell home is in safe hands.
Visit Our Loughton Showroom
With two stunning full-scale working kitchens to explore as well as countless samples and smaller displays, our Loughton showroom is the ideal place to find inspiration for your Chigwell project. Seeing our spectacular kitchens up close, you will immediately get a feel for the outstanding quality and immaculate finish of all our products.
Our helpful team will be on hand to show you around our modern and traditional displays and will be able to answer any questions you might have about our kitchens or your project. As well as sharing their unrivalled knowledge of all our products and material samples, they can demonstrate our superb collection of kitchen appliances. At our showroom, you will have an opportunity to experience kitchen technologies from innovative brands that you are unlikely to find elsewhere.
Situated south of the town centre, our showroom is just a short 5-minute hop from Chigwell down the High Road. We have plenty of free parking on-site and four-legged friends are more than welcome to come along. Find out more about planning your visit by clicking here.
We visited many different retailers before meeting the friendly and professional team at Anderson Sinclair. We were struck by Jon and Lily's wonderful service; they immediately went above and beyond to help us. Since purchasing our kitchen over a year ago we have had so many compliments and are incredibly grateful to the team at Anderson Sinclair.
Mr Patel
We would definitely recommend Anderson Sinclair. Their service was fantastic, the quality of the installation was exceptional and all in all their team really is second to none. From start to finish we found the potentially daunting experience of buying a kitchen was made easy and enjoyable!
Mr Beardon
We are absolutely delighted with our finished kitchen and couldn't be more grateful for the fantastic service we received. Jon and his team were incredibly professional, and communication was clear throughout our project. We wouldn't hesitate to recommend Anderson Sinclair to our friends and family.
Mrs Grave
We have just bought a kitchen from Anderson Sinclair and are really thrilled with the attention to detail and beautiful finishing touches it incorporates. No matter how many questions I asked, they always took the time to explain clearly and were able to help with my design. With the amazing support of the team at Anderson Sinclair, I can now safely say we have the kitchen we've always dreamed of.
Mrs Pearce
The amazing team at Anderson Sinclair couldn't have been more patient and accommodating. We needed extra time to store our kitchen and Jon was more than happy to help. They made the whole process completely seamless and we are totally over-the-moon with our gorgeous new kitchen.
Mrs Adelman