There's simply no room in your home more versatile, complex and important than the kitchen. It's at the centre of your everyday life as well as the most memorable moments and so when it comes to creating your perfect Enfield kitchen it's essential to find a design that's tailored to your individual lifestyle and taste. At Anderson Sinclair, our dedicated team goes above and beyond to craft exceptional interiors that deliver on your brief while getting the very most from your space. Our superb luxurious quality bespoke kitchens represent outstanding value and our expert in-house installations ensure the highest standards of quality are maintained right down to the moment you sign off your project. Bring your ideal Enfield interior to life with the support and guidance of Anderson Sinclair's professional kitchen experts.
Enfield's Most Innovative, Practical & Stylish Kitchens
Your Enfield kitchen is much more than just a place to cook and that's why creating your ideal interior is about more than simply selecting a choice of doors, worktops and appliances. At Anderson Sinclair, our skilled team of trained designers are experts in creating stunning bespoke interiors that provide the perfect backdrop to socialising and entertaining as well as offering outstanding practical capabilities. We have a luxurious collection of intricate classic styles and minimal modern designs to choose from that include a beautiful range of colours and surface finishes. Our exceptional quality kitchen products combined with the unrivalled expertise of our design team ensures you achieve a stunning focal point to your Enfield home.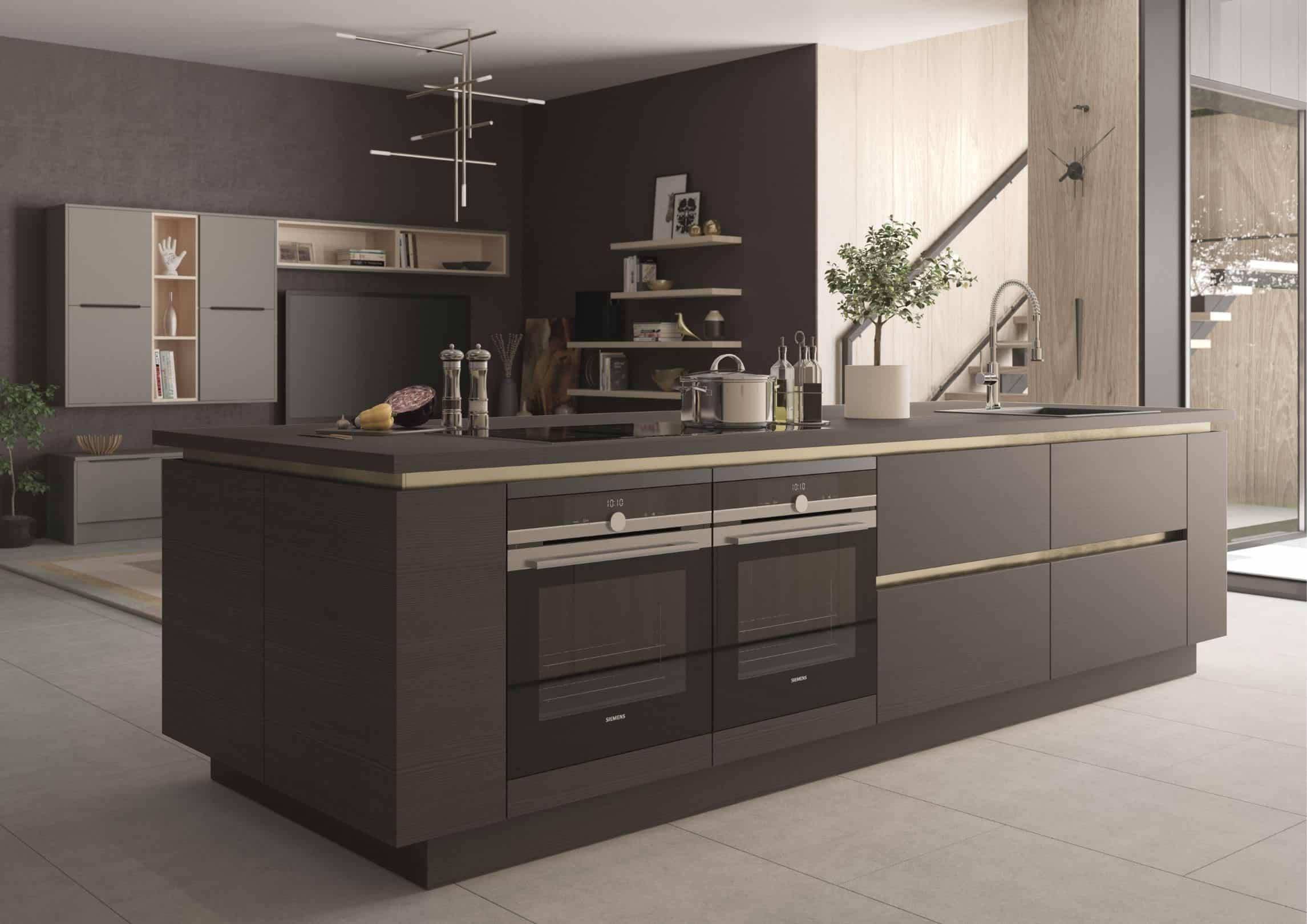 Enfield's Professional Kitchen Experts
Quality, longevity and individual style are at the heart of every Enfield kitchen we create here at Anderson Sinclair. Having designed and installed hundreds of exceptional kitchens over the past 20 years, we understand that there's simply nothing more important than getting every single detail just right. Our highly qualified team of design experts bring outstanding innovation to the interiors they create, encouraging our clients to step out of their comfort zone to find an extraordinary solution that maximises their space and captures their vision better than they could've ever imagined.
At Anderson Sinclair, our family-run team is responsible for every aspect of your project which gives us absolute confidence that your kitchen will be completed to the highest standards. As a local independent company, our reputation is incredibly important to us, and that's why we only trust our in-house team of fitters and tradespeople to install our kitchens with unrivalled precision and attention to detail. Offering an exceptional quality professional service from start to finish, Anderson Sinclair are Enfield's finest local kitchen experts.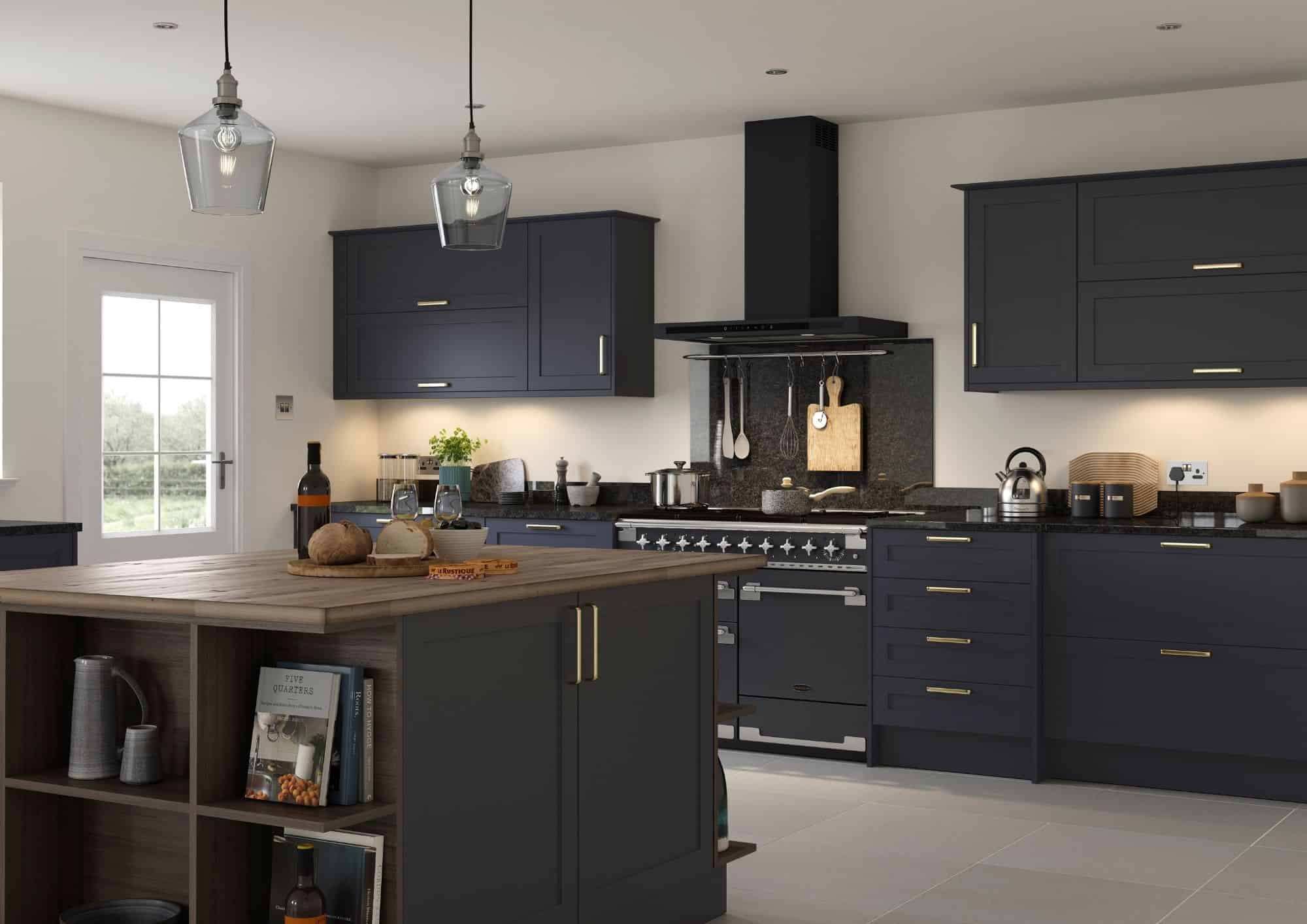 Find Your Perfect Enfield Kitchen Without The Hassle
From design to installation, the journey to creating your ideal Enfield kitchen involves a series of complex demands and considerations which can quickly result in a stressful and chaotic experience. At Anderson Sinclair, we've dedicated over 20 years to fine-tuning our service to ensure your Enfield kitchen project runs smoothly. From creating a superb custom design to carrying out building works and installing your finished kitchen, our team will take care of all the hard work, ensuring every aspect of your project meets our exacting standards. We work with you closely at every step, communicating clearly and supporting you with your project so you can have complete confidence the end result will deliver everything you'd hoped for and more.
Visit Our Nearby Kitchen Showroom
If you are considering transforming your Enfield kitchen, we simply must recommend a visit to our nearby Loughton showroom. Just half an hour's drive from Enfield, our showroom is the perfect place to discover fantastic inspiration for your project. We have two luxurious stylish full-scale kitchens to explore. Complete with working appliances which we would be happy to demonstrate, our gorgeous kitchens showcase our most popular classic and contemporary designs.
As well as exploring our two breath-taking main displays, we also have a full range of samples for you to discover so you can get a clear impression of the exquisite colours, finishes and surface materials we have to offer. A visit to our showroom is a great opportunity to meet our friendly and knowledgeable team, they would be delighted to help you if you have any questions about your project or our stunning designs. For more information about how to find us please click here.
We visited many different retailers before meeting the friendly and professional team at Anderson Sinclair. We were struck by Jon and Lily's wonderful service; they immediately went above and beyond to help us. Since purchasing our kitchen over a year ago we have had so many compliments and are incredibly grateful to the team at Anderson Sinclair.
Mr Patel
We would definitely recommend Anderson Sinclair. Their service was fantastic, the quality of the installation was exceptional and all in all their team really is second to none. From start to finish we found the potentially daunting experience of buying a kitchen was made easy and enjoyable!
Mr Beardon
We are absolutely delighted with our finished kitchen and couldn't be more grateful for the fantastic service we received. Jon and his team were incredibly professional, and communication was clear throughout our project. We wouldn't hesitate to recommend Anderson Sinclair to our friends and family.
Mrs Grave
We have just bought a kitchen from Anderson Sinclair and are really thrilled with the attention to detail and beautiful finishing touches it incorporates. No matter how many questions I asked, they always took the time to explain clearly and were able to help with my design. With the amazing support of the team at Anderson Sinclair, I can now safely say we have the kitchen we've always dreamed of.
Mrs Pearce
The amazing team at Anderson Sinclair couldn't have been more patient and accommodating. We needed extra time to store our kitchen and Jon was more than happy to help. They made the whole process completely seamless and we are totally over-the-moon with our gorgeous new kitchen.
Mrs Adelman