Beautiful Bespoke Epping Kitchens
Here at Anderson Sinclair, all our stunning kitchens are individually designed to suit your requirements. Our experienced and talented designers will sit down with you to discuss your ideas and plans in detail. They'll recommend a fantastic layout and series of design features to maximise your space. From worktops to appliances, piecing together all the elements to create a cohesive design can be tricky. And, as the heart of your home — a space for cooking, socialising and relaxing, balancing style and practicality is essential. Our experts will take as much time as needed to create a kitchen that captures your personality and meets your needs. We won't stop perfecting and tweaking your design until you're delighted with every detail. We have a beautiful range of styles, worktops, appliances and accessories available to bring your vision to life. You can see some of the exceptional bespoke kitchens we've created for our clients by clicking here.
Effortless Kitchen Installations
One of the most daunting aspects of any kitchen renovation is the installation. Whether you're undertaking building work or simply replacing your existing interior, you'll be keen to ensure the process runs smoothly. At Anderson Sinclair, you'll have our full support throughout your project. Should you wish, our expert team will manage the entire process from start to finish, ensuring each stage is completed to the highest standard. We often collaborate with builders and architects to bring our client's visions to life, so you can rest assured you're in safe hands.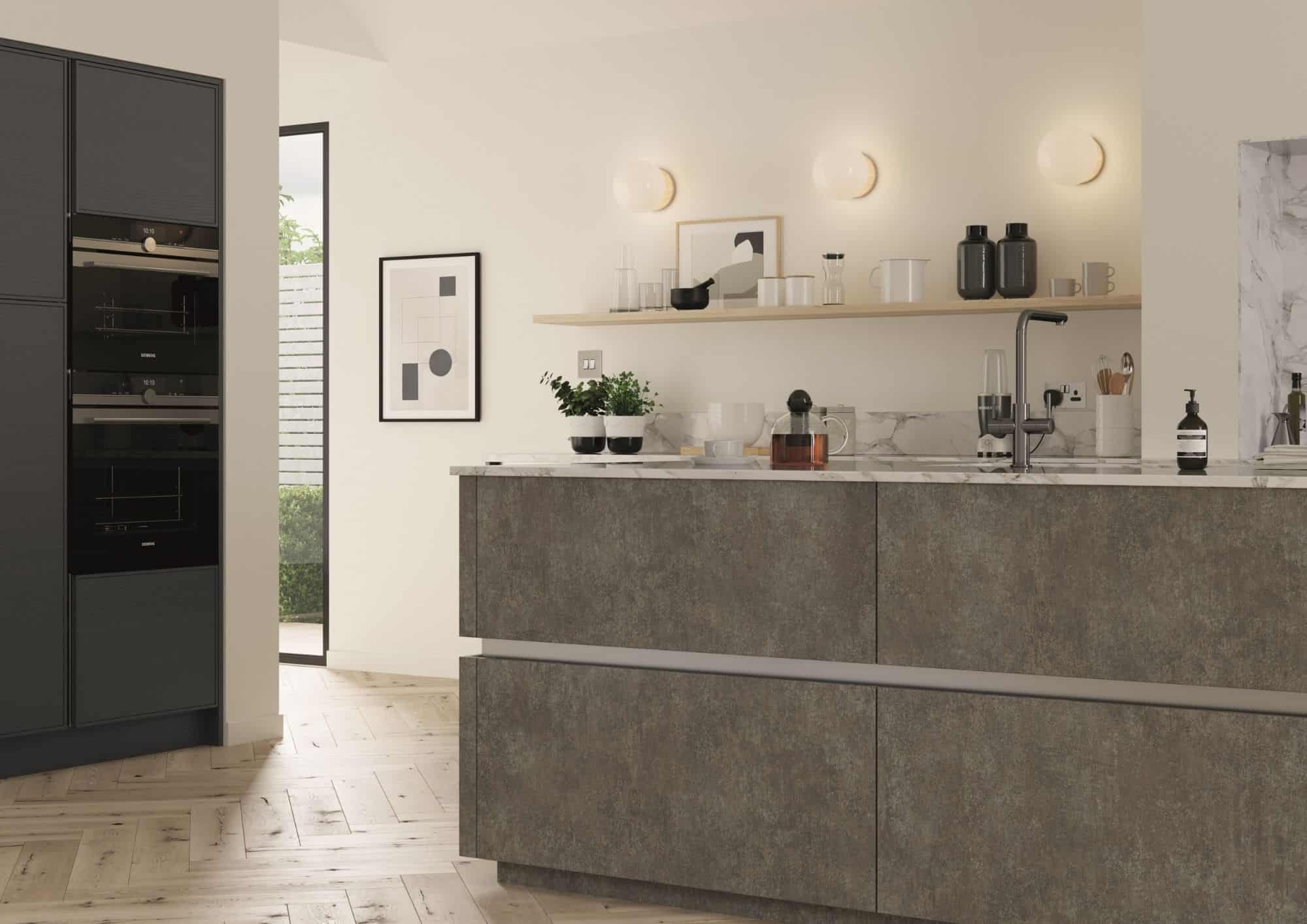 Discover A Stunning Range Of Kitchen Styles
Everyone's idea of the perfect kitchen is unique, not only in terms of style but also in relation to how you intend to use it. Whether you're looking for a sleek and sophisticated space for entertaining or a warm and inviting family kitchen, our impressive collection offers something to suit every taste. Our beautiful range includes everything from the most modern handleless designs to exquisite handmade, in-frame furniture. And with so many gorgeous finishes, colours, worktops and accessories at your fingertips, there's no limit to the variety of unique schemes you can create.
Choosing between so many different styles and finishes can be overwhelming. But don't worry. Our professional designers will work closely with you to create a bespoke kitchen that's even better than you imagined. Our luxurious quality collection is built right here in the UK by trusted family-run company, Mereway. The craftsmanship and attention to detail they dedicate to their award-winning products are truly unrivalled. Combine the finest quality kitchens with our outstanding design expertise, and you can look forward to achieving a flawless Epping kitchen that more than exceeds your expectations. Click the button below to browse our exquisite range.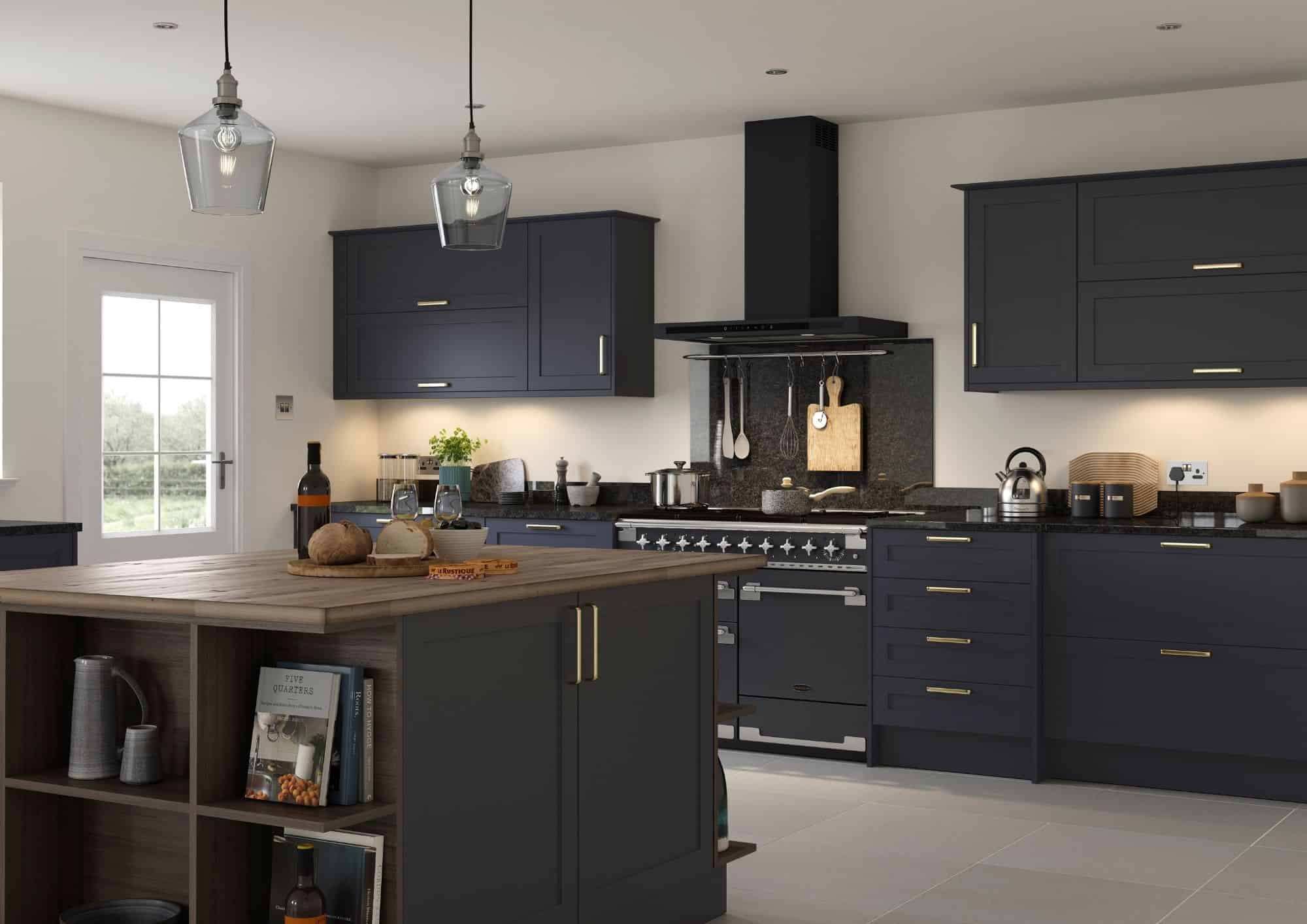 Epping's Trusted Kitchen Experts
We've been designing and installing kitchens in Epping and throughout Essex for over 20 years. Our continued commitment to excellence has earned us an impeccable reputation. As a local, family-run team, we pride ourselves on going above and beyond for all our clients. We always put your needs first and genuinely care about ensuring your new kitchen is the very best it can be. From our talented designers to our skilled fitters, our fantastic team share our small business values. Click the button below to learn more.
Visit Our Kitchen Showroom IN Epping
Our nearby showroom is the perfect place to begin your project. Walking around our stunning full-size displays is the ideal way to envisage your home. Showcasing our most popular traditional style and latest cutting-edge design, our impressive kitchens are sure to leave you feeling inspired. You'll also find a wonderful collection of samples, appliances and accessories to explore to help you narrow down your choices.
During your visit, our friendly and knowledgeable team will be on-hand to discuss your ideas and share their advice. They will happily talk through your options and offer recommendations based on your brief. Our showroom is just 15 minutes down the road from Epping. We are based on Oak Hill Industrial Estate, just off Chigwell Road. For more information on how to find us, please click here.
We visited many different retailers before meeting the friendly and professional team at Anderson Sinclair. We were struck by Jon and Lily's wonderful service; they immediately went above and beyond to help us. Since purchasing our kitchen over a year ago we have had so many compliments and are incredibly grateful to the team at Anderson Sinclair.
Mr Patel
We would definitely recommend Anderson Sinclair. Their service was fantastic, the quality of the installation was exceptional and all in all their team really is second to none. From start to finish we found the potentially daunting experience of buying a kitchen was made easy and enjoyable!
Mr Beardon
We are absolutely delighted with our finished kitchen and couldn't be more grateful for the fantastic service we received. Jon and his team were incredibly professional, and communication was clear throughout our project. We wouldn't hesitate to recommend Anderson Sinclair to our friends and family.
Mrs Grave
We have just bought a kitchen from Anderson Sinclair and are really thrilled with the attention to detail and beautiful finishing touches it incorporates. No matter how many questions I asked, they always took the time to explain clearly and were able to help with my design. With the amazing support of the team at Anderson Sinclair, I can now safely say we have the kitchen we've always dreamed of.
Mrs Pearce
The amazing team at Anderson Sinclair couldn't have been more patient and accommodating. We needed extra time to store our kitchen and Jon was more than happy to help. They made the whole process completely seamless and we are totally over-the-moon with our gorgeous new kitchen.
Mrs Adelman