The heart of your home, a place where entertaining, relaxing and cooking come together, your Harlow kitchen means a lot to you, and that's why, at Anderson Sinclair, we know just how important it is to get it right. As a family-run team, we've dedicated over 20 years to earning our outstanding reputation and we continue to uphold the highest standards with every bespoke kitchen we create. From supplying the finest quality products to engaging the exemplary creativity and precision of our professional team of designers and fitters, we take great care to ensure every aspect of your project runs smoothly, delivering a breath-taking, fantastic value Harlow kitchen that you will enjoy for years to come.
Harlow Kitchens Designed Around You
At Anderson Sinclair, our highly qualified professional designers specialise in the design and planning of every aspect of your space, bringing together your practical requirements alongside the visual design and layout of your room as a whole. Exceptional attention to detail goes into every Harlow kitchen project we undertake; from flooring to lighting, not a single element is overlooked in the creation of your unique bespoke interior. Before we start work on your project, our team will take the time to understand your lifestyle, taste and practical needs to ensure your design is tailored to suit you and your home perfectly. Take a look at some of the beautiful kitchens we've recently created by clicking the button below.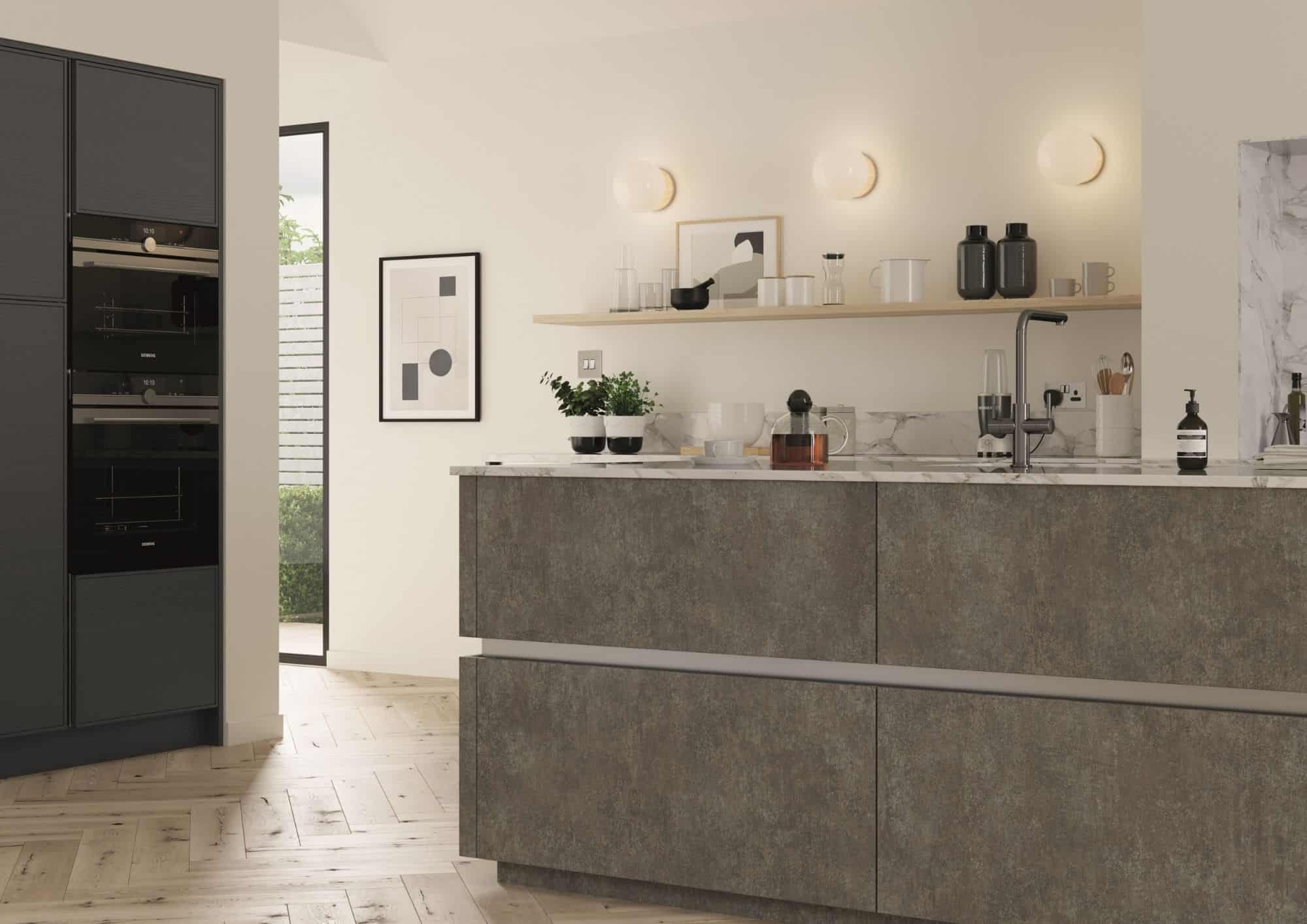 Harlow's Family-Run Kitchen Experts
Based upon a heritage of traditional family values, the Anderson Sinclair team has been designing and installing top-quality Harlow kitchens for over 20 years. We pride ourselves on providing an honest and personal level of service, going above and beyond to help our Harlow clients with every project we undertake. Having dedicated many years to refining our outstanding service, we have been committed to sourcing the finest quality kitchens from our trusted British manufacturers. Our relationship with like-minded family-run company Mereway allows us to collaborate closely whenever we require an innovative design solution. We believe our luxurious products and our even more exceptional design service represent the very best value for money and will guarantee you a stunning Harlow kitchen that you'll love for years to come.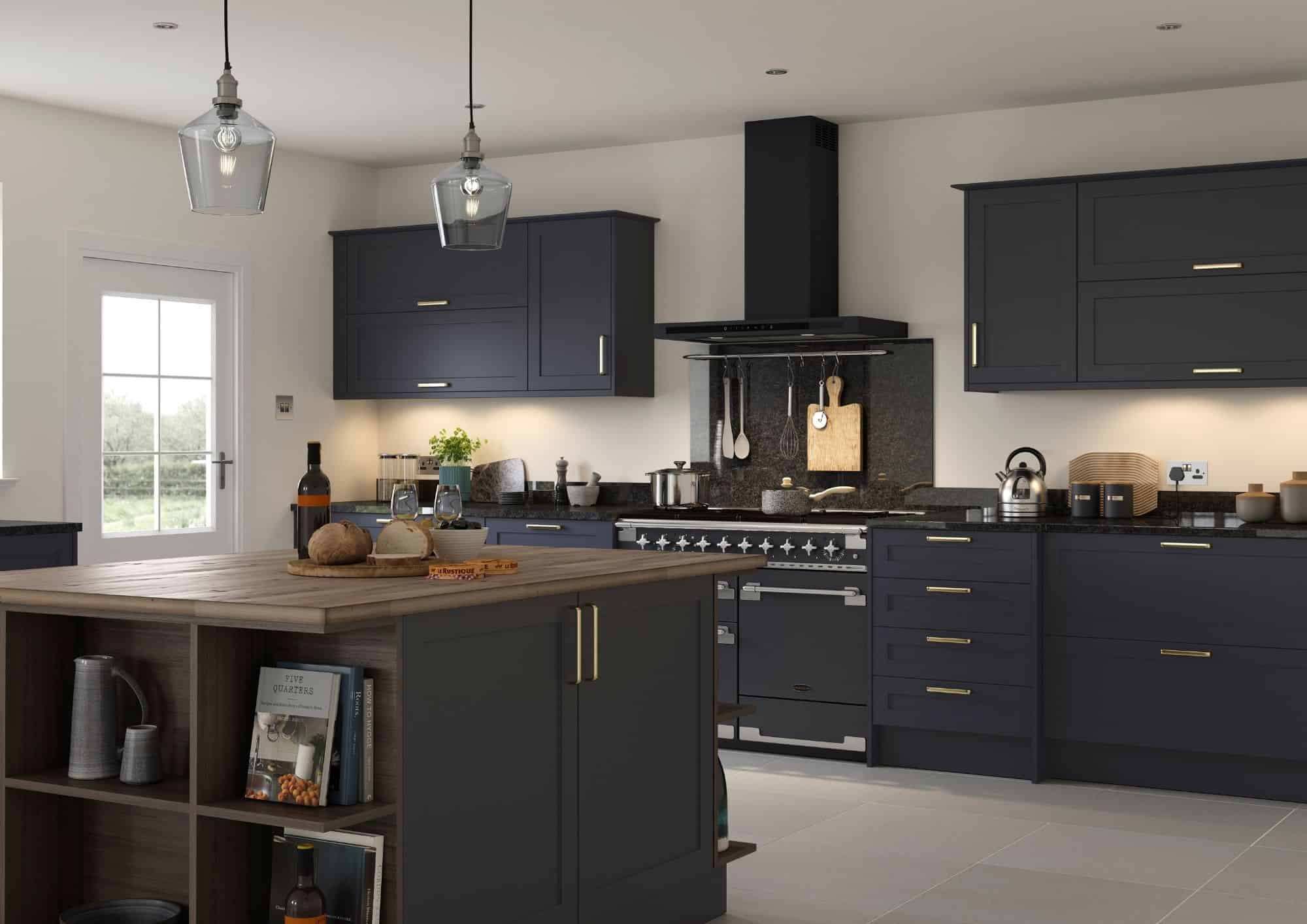 Your Perfect Kitchen Journey
Redesigning your Harlow kitchen is a significant undertaking in many respects, but not least because the kitchen is such an incredibly important part of your home. Achieving a design that maximises your space both practically and visually as well as getting the most from your budget requires years of experience and skill. At Anderson Sinclair, our specialist team work closely with you from design to installation to ensure you feel completely supported as we transform your Harlow kitchen. We rely on our trusted in-house team of talented fitters and tradespeople to install all our bespoke kitchens with unrivalled precision so you can have complete confidence in every single stage of your kitchen journey.
Visit Our Kitchen Showroom
With two stunning full-size kitchen displays to explore, our Loughton showroom is the ideal place to find inspiration for your project. Our talented designers pride themselves on crafting beautiful innovative unique interiors for all of our clients, and this is in part made possible by our fantastic selection of luxurious products. Our gorgeous British kitchens are available in a host of sleek modern and timeless traditional styles, incorporating a variety of wonderful colourways and surface finishes. Our Loughton showroom is the perfect place to browse our outstanding range of kitchens and worktop samples as well as our collection of cutting-edge appliances to see what we have to offer.
During your visit, our friendly and knowledgeable team will be on-hand to share their advice and to discuss the potential of your space. Getting to know our passionate and experienced designers, you will quickly appreciate the professionalism and dedication they will undeniably bring to your project. Just a 25-minute drive from Harlow, a visit to our Loughton showroom is the perfect way to start your kitchen journey. Please click here to find out more and to plan your visit.
We visited many different retailers before meeting the friendly and professional team at Anderson Sinclair. We were struck by Jon and Lily's wonderful service; they immediately went above and beyond to help us. Since purchasing our kitchen over a year ago we have had so many compliments and are incredibly grateful to the team at Anderson Sinclair.
Mr Patel
We would definitely recommend Anderson Sinclair. Their service was fantastic, the quality of the installation was exceptional and all in all their team really is second to none. From start to finish we found the potentially daunting experience of buying a kitchen was made easy and enjoyable!
Mr Beardon
We are absolutely delighted with our finished kitchen and couldn't be more grateful for the fantastic service we received. Jon and his team were incredibly professional, and communication was clear throughout our project. We wouldn't hesitate to recommend Anderson Sinclair to our friends and family.
Mrs Grave
We have just bought a kitchen from Anderson Sinclair and are really thrilled with the attention to detail and beautiful finishing touches it incorporates. No matter how many questions I asked, they always took the time to explain clearly and were able to help with my design. With the amazing support of the team at Anderson Sinclair, I can now safely say we have the kitchen we've always dreamed of.
Mrs Pearce
The amazing team at Anderson Sinclair couldn't have been more patient and accommodating. We needed extra time to store our kitchen and Jon was more than happy to help. They made the whole process completely seamless and we are totally over-the-moon with our gorgeous new kitchen.
Mrs Adelman