Your Perfect Hornchurch Kitchen
Whether you love baking with the kids, whipping up delicious three-course meals or hosting fantastic get-togethers, at Anderson Sinclair, our outstanding bespoke kitchens are designed to complement your lifestyle and enhance your experience every day. Your Hornchurch kitchen is the bustling hub of your home, and as such an important space, it's essential that every detail of your design is perfectly tailored to suit your and your family.
Our team of dedicated kitchen specialists love nothing more than creating stylish and highly practical interiors to wow our clients. They will take the time to get to know you in order to craft a showstopping design that perfectly meets your individual requirements. With our fantastic collection of modern and traditional styles and exceptional cutting-edge appliances, we have everything needed to bring your unique kitchen to life. And with the honest guidance and unrivalled expertise of our wonderful team, you can trust your perfect new Hornchurch kitchen will stand the test of time for many years to come.
Unrivalled Support & Expert Guidance
Undertaking a kitchen renovation can be stressful, especially if your project involves complex and potentially disruptive building work. At Anderson Sinclair, we're experienced in working on new builds, extensions and home alterations and are happy to support you from day one of your project to ensure the process is as smooth and hassle-free as possible.
We have our own network of tradespeople who we can recommend and are also happy to liaise with your builder or architect. No matter how small or large your project, our supportive team will communicate with you at each stage, ensuring every detail from design to installation meets your exacting standards.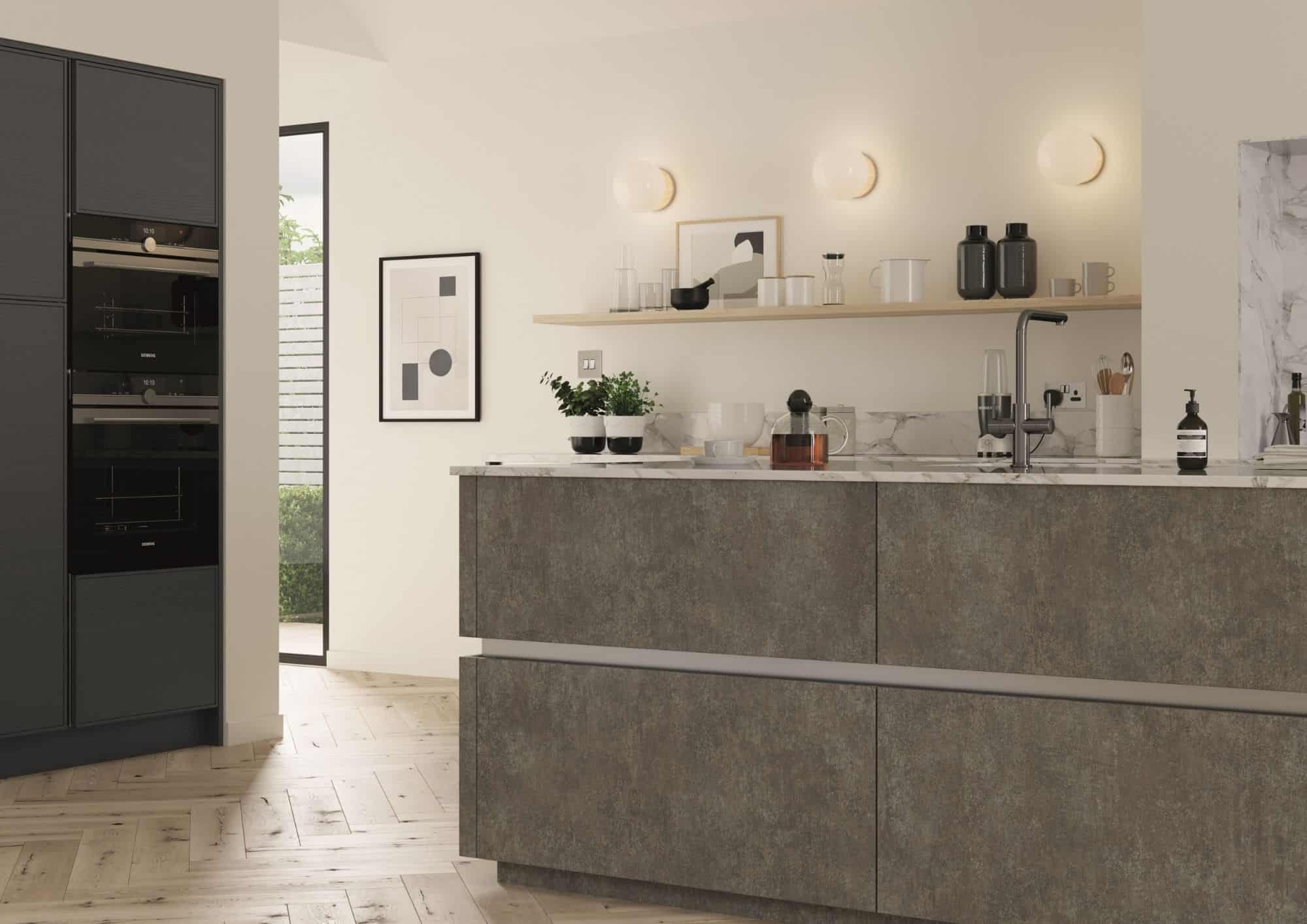 Hornchurch's Professional Kitchen Design Specialists
Our family-run team have been designing and installing fantastic kitchens in Hornchurch and throughout Greater London for over 20-years. The expertise of our highly trained designers combined with our traditional independent values allows us to offer a truly outstanding, reliable, honest, and innovative service that you simply won't find elsewhere. We pride ourselves on our genuine care and attention to detail and always go to great lengths to make our client's visions a reality.
When it comes to finding ingenious design solutions, our team are the experts. They are skilled in spatial planning and will help you find a fantastic layout to achieve the perfect flow while maximising your space. With our passion for interiors, we always keep up-to-date with the latest cutting-edge trends, seeking out the newest, most exciting concepts to bring to our work. If you'd like to find out more about the talented, creative, and friendly team behind Anderson Sinclair, simply click the button below.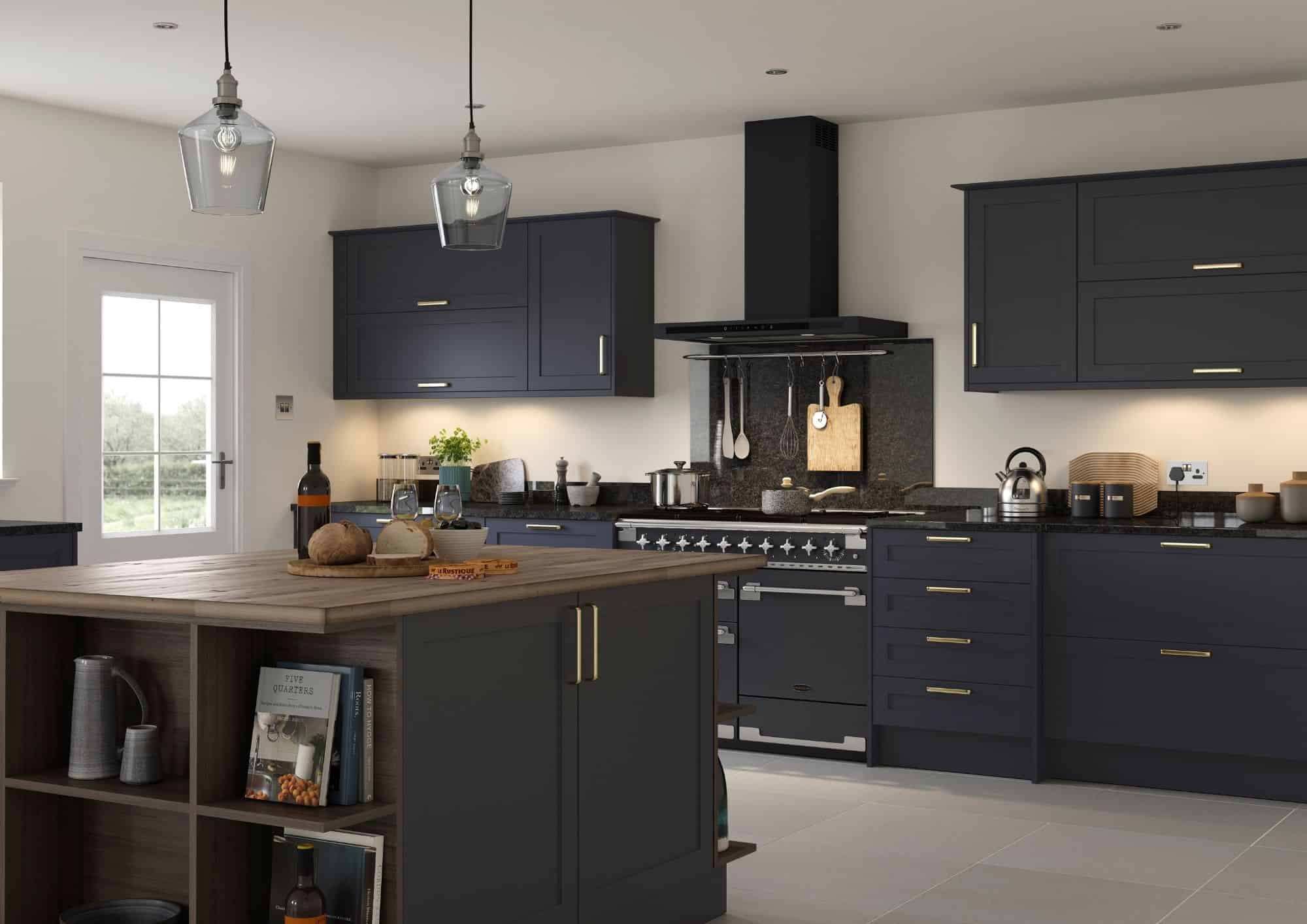 A Luxurious Choice Of Kitchen Styles
From your daily routine to the style of your home, each of the factors contributing to your Hornchurch kitchen design are unique to you. At Anderson Sinclair, our designers will work closely with you to create an interior that captures your individual style, and that's why you'll notice, no two of our beautiful kitchens are alike.
We have a gorgeous collection of luxurious modern and traditional designs to choose from, complete with an impressive variety of colours, finishes and accessories. Our British-made kitchens represent the highest quality and are, likewise, installed in line with our exacting standards. You can browse some of our stunning interiors for yourself by clicking below.
Visit Our Kitchen Showroom Near Hornchurch
Planning a visit to our wonderful showroom near Hornchurch is the perfect next step towards making your gorgeous new kitchen a reality. Exploring our two impressive full-size kitchen displays is a fantastic opportunity to envisage just how your own space could look. Showcasing our most popular classic kitchen style alongside one of our latest cutting-edge designs; our displays should give you a brilliant introduction to the broad variety of interiors we work with.
As well as experiencing the superb quality and style of our luxurious kitchens, visiting our showroom is a great way to get to know our friendly expert team. We would be delighted to discuss the ideas you have for your space and offer our professional advice. You can find out showroom on the outskirts of Loughton, just 35-minutes from Hornchurch. For more information on planning your visit, please click here.
We visited many different retailers before meeting the friendly and professional team at Anderson Sinclair. We were struck by Jon and Lily's wonderful service; they immediately went above and beyond to help us. Since purchasing our kitchen over a year ago we have had so many compliments and are incredibly grateful to the team at Anderson Sinclair.
Mr Patel
We would definitely recommend Anderson Sinclair. Their service was fantastic, the quality of the installation was exceptional and all in all their team really is second to none. From start to finish we found the potentially daunting experience of buying a kitchen was made easy and enjoyable!
Mr Beardon
We are absolutely delighted with our finished kitchen and couldn't be more grateful for the fantastic service we received. Jon and his team were incredibly professional, and communication was clear throughout our project. We wouldn't hesitate to recommend Anderson Sinclair to our friends and family.
Mrs Grave
We have just bought a kitchen from Anderson Sinclair and are really thrilled with the attention to detail and beautiful finishing touches it incorporates. No matter how many questions I asked, they always took the time to explain clearly and were able to help with my design. With the amazing support of the team at Anderson Sinclair, I can now safely say we have the kitchen we've always dreamed of.
Mrs Pearce
The amazing team at Anderson Sinclair couldn't have been more patient and accommodating. We needed extra time to store our kitchen and Jon was more than happy to help. They made the whole process completely seamless and we are totally over-the-moon with our gorgeous new kitchen.
Mrs Adelman