Practicality Meets Luxurious Kitchen Design
From enjoying a cup of coffee with friends to celebrating special occasions with your family, your Tottenham kitchen isn't just a place to cook. And while the functionality and durability of your space are undoubtedly essential to enhancing your daily routine, your kitchen can and should be so much more.
At Anderson Sinclair, we take the time to get to know you to craft a stunning bespoke design that captures your individual taste and style. Our talented designers won't let you walk away with anything less than the best; they will ensure your kitchen is as fantastic to use as it is to look at. We have a stunning selection of products to suit every taste. And from luxurious kitchen islands to beautiful seating areas, our fantastic design service ensures your unique kitchen goes above and beyond the everyday and into the spectacular.
Gorgeous Tottenham Kitchens In Every Style
Whether you're envisaging cosy midweek meals in a timeless shaker kitchen or fabulous drinks parties in a stylish and sophisticated setting, at Anderson Sinclair, our gorgeous collection of modern and traditional designs offers something for everyone. Your lifestyle and tastes are unique to you, and so it follows your kitchen should be the same. With hundreds of beautiful colours, finishes, worktops, appliances, and accessories to choose from, our professional, qualified designers will take on board your individual requirements to help you find the perfect solution for your space. You can find out more about our fantastic kitchen collection by clicking the button below.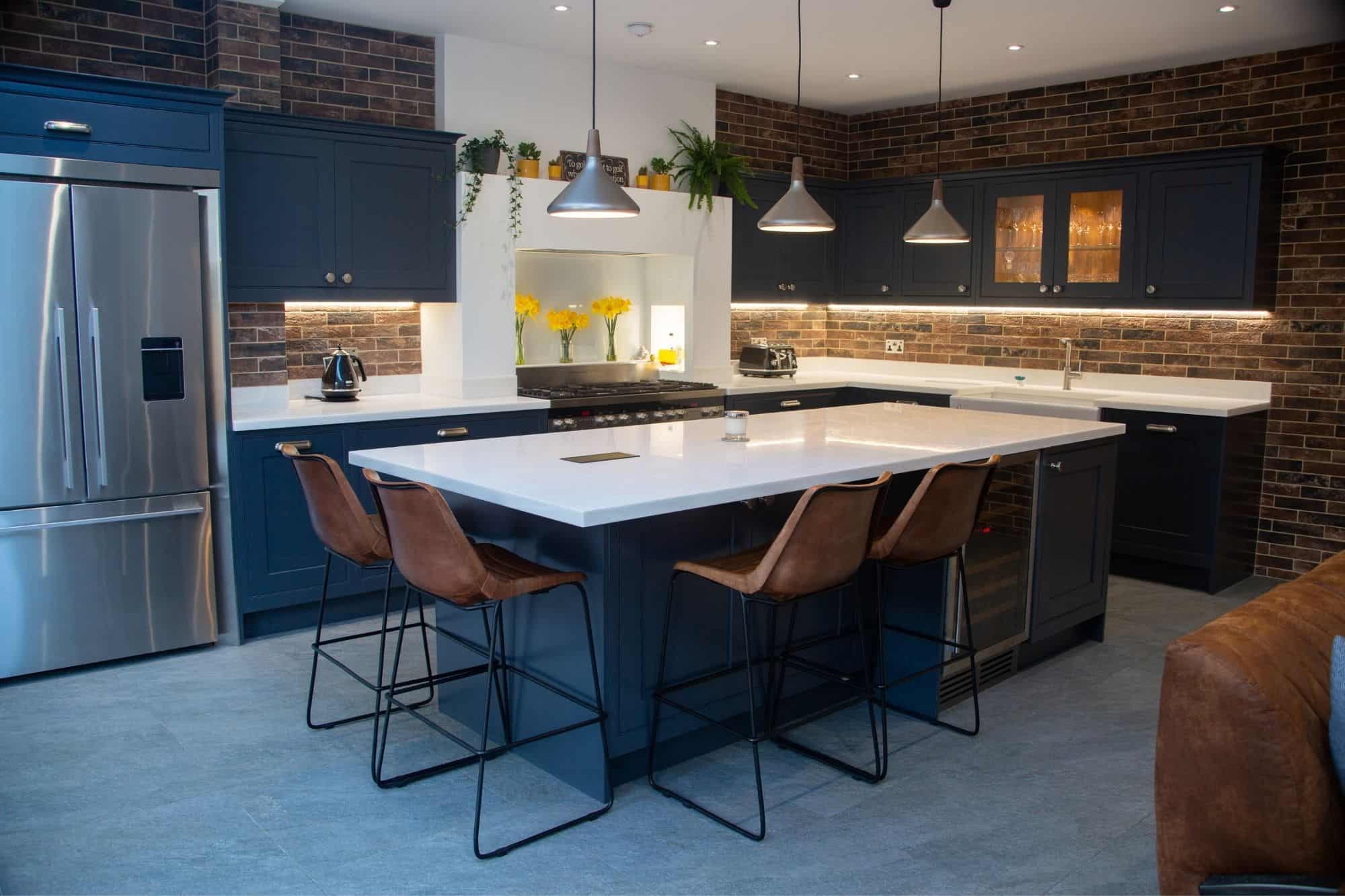 Tottenham's Trusted Family Run Kitchen Experts
Transforming your Tottenham kitchen is a serious undertaking, and with so many factors involved in bringing your vision to life, choosing the right team for your project is incredibly important. At Anderson Sinclair, we've been designing and installing wonderful interiors for over 20 years. As a local independent family-run company, we pride ourselves on our traditional and honest values.
Nothing delights us more than seeing our clients over the moon with their new spaces, and that's why we can't help but go above and beyond to ensure our interiors exceed expectations every time. Our company is founded on a passion for design excellence, and as a team of perfectionists, we always demand the highest standard from our products and workmanship. You can get to know more about the wonderful, dedicated team behind Anderson Sinclair by clicking below.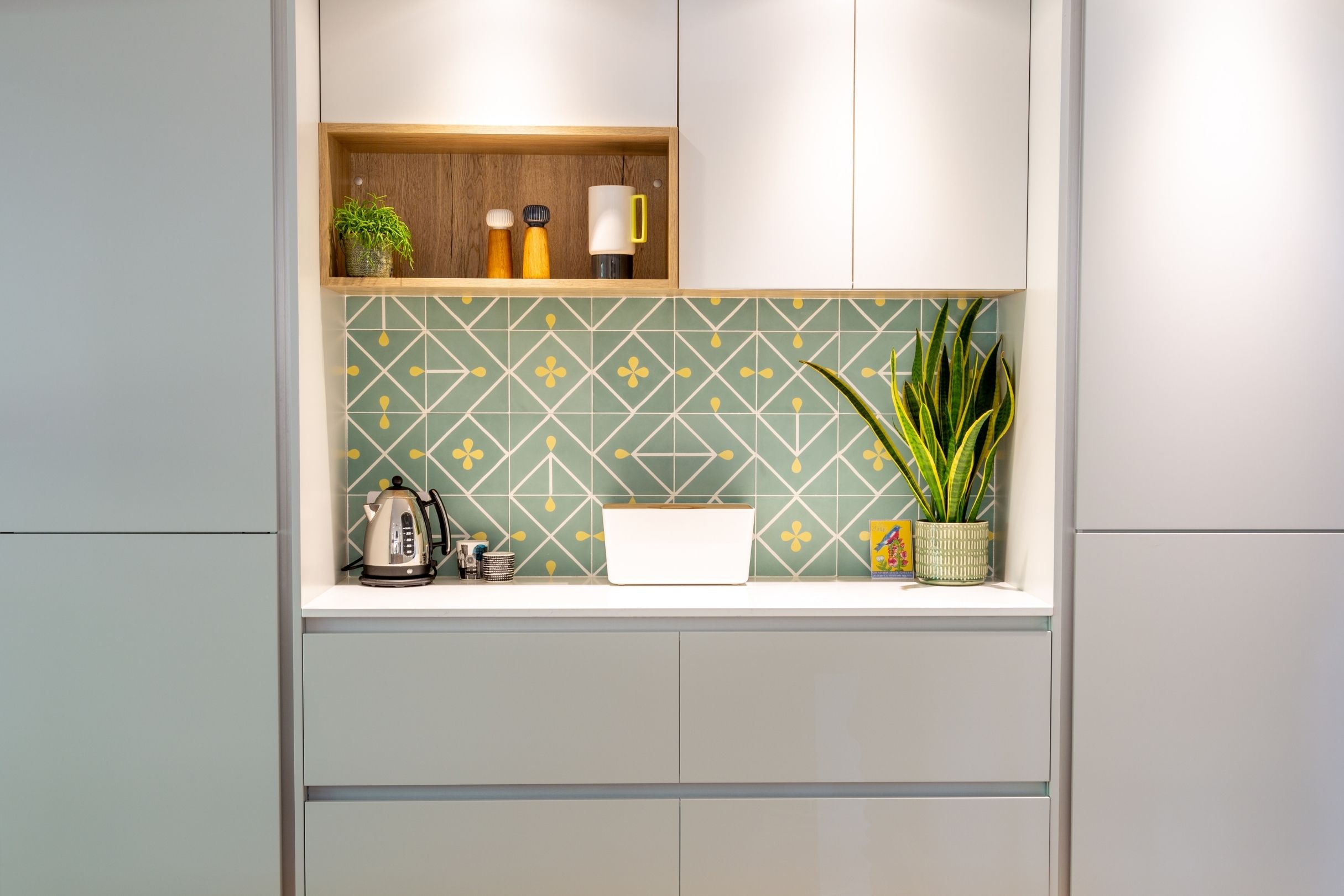 Flawless Tottenham Kitchen Installations
The care and attention dedicated to your Tottenham kitchen installation can be the difference between an underwhelming interior and a showstopping space. At Anderson Sinclair, the superb quality of our products combined with the skill and expertise of our trusted tradespeople guarantees our outstanding kitchens are simply flawless both in looks and functionality.
Whether you need building work taking care of or your existing kitchen replacing, we can manage every aspect of your project, ensuring each stage meets our exacting professional standards. We are committed to communicating with you throughout your journey to ensure your experience is smooth and hassle-free. Browse some of our immaculate kitchens for yourself by clicking below.
Visit Our Kitchen Showroom Near Tottenham
With two breath-taking full size working kitchens to explore, our stunning showroom is a fantastic place to find inspiration for your project. Walking around our luxurious displays and appreciating the impeccable craftsmanship that goes into our work will give you a wonderful taste of what you've got to look forward to when you choose a kitchen from Anderson Sinclair.
At our showroom, you will also discover a brilliant range of appliances, worktop materials and colour samples to help you envisage your unique kitchen. Our welcoming and knowledgeable team will be on-hand to share their expertise and talk through your options. Just a 20-minute drive from Tottenham, our beautiful Loughton showroom is the perfect place to begin your project.
We visited many different retailers before meeting the friendly and professional team at Anderson Sinclair. We were struck by Jon and Lily's wonderful service; they immediately went above and beyond to help us. Since purchasing our kitchen over a year ago we have had so many compliments and are incredibly grateful to the team at Anderson Sinclair.
Mr Patel
We would definitely recommend Anderson Sinclair. Their service was fantastic, the quality of the installation was exceptional and all in all their team really is second to none. From start to finish we found the potentially daunting experience of buying a kitchen was made easy and enjoyable!
Mr Beardon
We are absolutely delighted with our finished kitchen and couldn't be more grateful for the fantastic service we received. Jon and his team were incredibly professional, and communication was clear throughout our project. We wouldn't hesitate to recommend Anderson Sinclair to our friends and family.
Mrs Grave
We have just bought a kitchen from Anderson Sinclair and are really thrilled with the attention to detail and beautiful finishing touches it incorporates. No matter how many questions I asked, they always took the time to explain clearly and were able to help with my design. With the amazing support of the team at Anderson Sinclair, I can now safely say we have the kitchen we've always dreamed of.
Mrs Pearce
The amazing team at Anderson Sinclair couldn't have been more patient and accommodating. We needed extra time to store our kitchen and Jon was more than happy to help. They made the whole process completely seamless and we are totally over-the-moon with our gorgeous new kitchen.
Mrs Adelman