It's that time of the year already! And for the busy host, that means only one thing… worrying how on earth you're going to fit that turkey into the oven, deliberating over where guests will sit and shoehorning multiple trays of canapes into the fridge. The festive period is the perfect time to share your home with friends and family, celebrate the year's successes and welcome exciting new opportunities. However, catering for the masses undoubtedly has its fair share of challenges. If you love hosting fabulous get-togethers, there are plenty of ways you can tailor your kitchen to wow your guests and take some, if not all, the stress out of the yearly festivities.
Making The Most Of Your Kitchen Island
Offering handy extra storage and worktop space, kitchen islands make a fantastic practical addition to the kitchen. However, they really come into their own when it comes to entertaining. A central island creates a place around which guests can gather without feeling at a loose end or getting under your feet. You can enhance your island further by introducing eye-catching seating, giving visitors a spot to perch, as well as looking stunning!
Long gone are the days when kitchens were closed off from the rest of the house only to be used for cooking. As the bustling heart of your home, there's no better place to host fun and laidback celebrations than an open-plan kitchen-diner or living space. An island makes a great feature, bringing a sociable atmosphere to your room. Including appliances on your island, such as a cooktop, allows you to chat and take part in the celebrations while wowing your guests with your amazing cooking.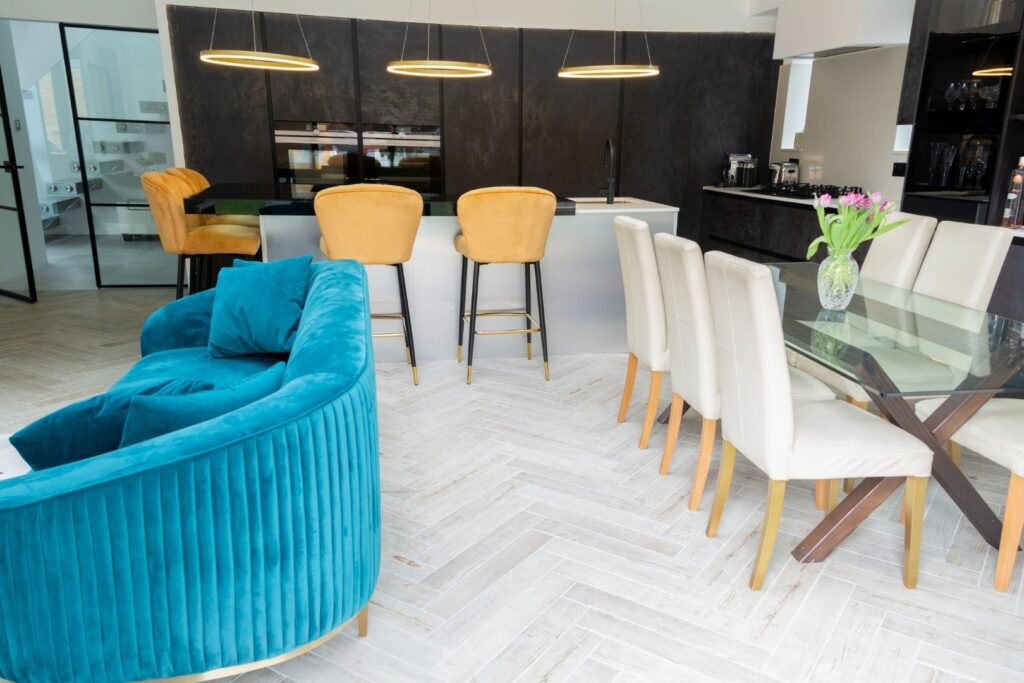 Keep Refreshments Close At Hand
The key to successful hosting lies in ensuring your guest's glasses are always topped up, and this is certainly made a lot easier by having a dedicated wine cooler close at hand. Cleverly positioning a drinks fridge on a kitchen island or near your seating area means there's no excuse for empty glasses, guests can even help themselves. Furthermore, we all know how jam-packed the fridge gets at Christmas! Investing in a separate wine cooler is a great way to free up much-needed fridge space and make room for those enticing festive nibbles.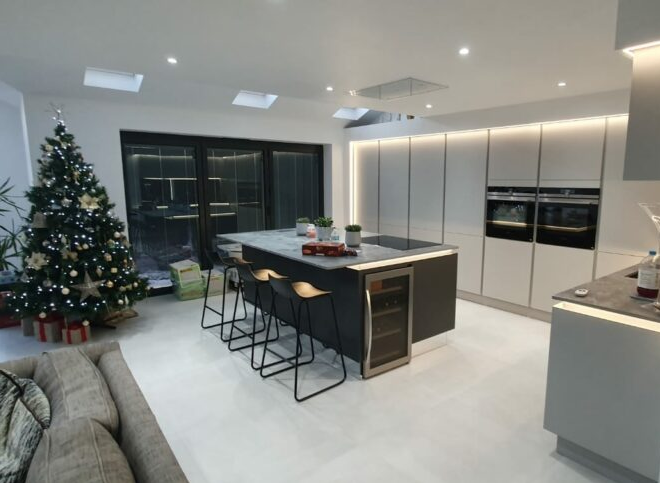 Ensure Your Kitchen Is Well Organised
A cluttered and messy space doesn't exactly make for the most sophisticated backdrop to an evening of festivities. And what's more, there's nothing worse than not being able to find something when you're rushed off your feet getting ready for guests. However, we'll be the first to admit that keeping your kitchen looking its best isn't easy when your cupboards are already bursting at the seams.
Including plenty of clever storage solutions is a great way to maximise space and will undoubtedly help you find a place for everything. Pantry cupboards with shallow shelves, accessible drawers and door mounted spice racks are incredibly popular. Slim pull-put larders are ideal for making the most of narrow units. Not only will organising your kitchen make it much easier to keep your space neat and tidy, but it will also ensure your stunning new interior delivers the wow factor you've been hoping for.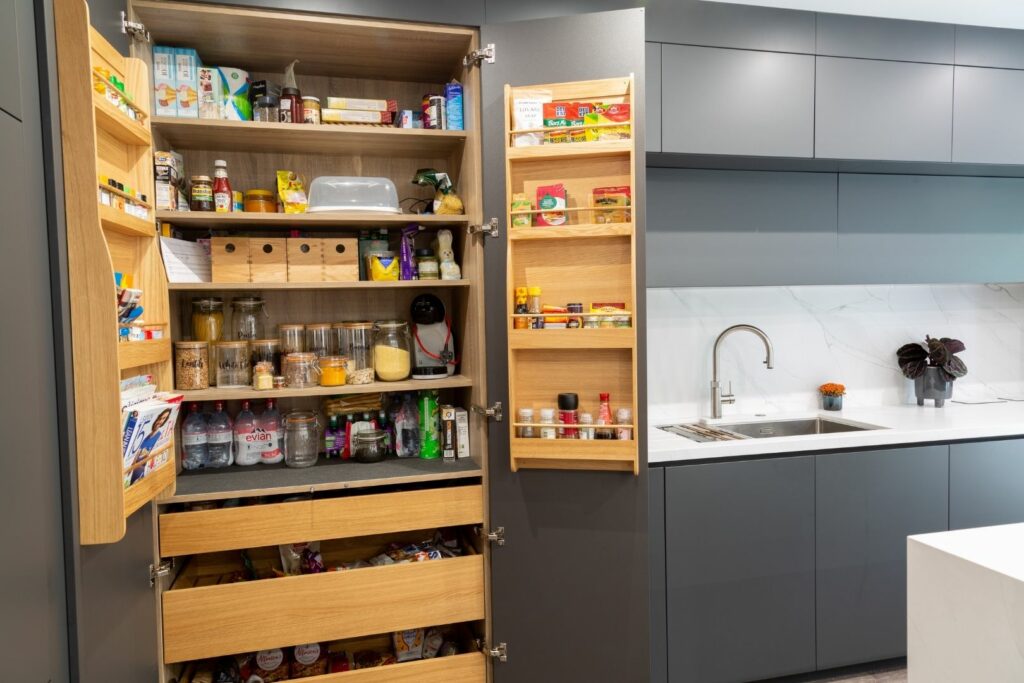 Set The Mood With Beautiful Lighting
Once all the food prep is out of the way and you've got your kitchen looking just how you want it, all you need now is to dim the lights and create the perfect mood. While most sleek recessed LED downlights are available in dimmable styles, you might want to consider layering your lighting to add an extra glow. As well as beautifully illuminating an island or seating area, pendant lights are great for bringing a final design flourish to your room. You can also integrate lighting beneath wall cabinets, inside glass-fronted cupboards and above shelving to bring an even more stylish and cosy edge to your space.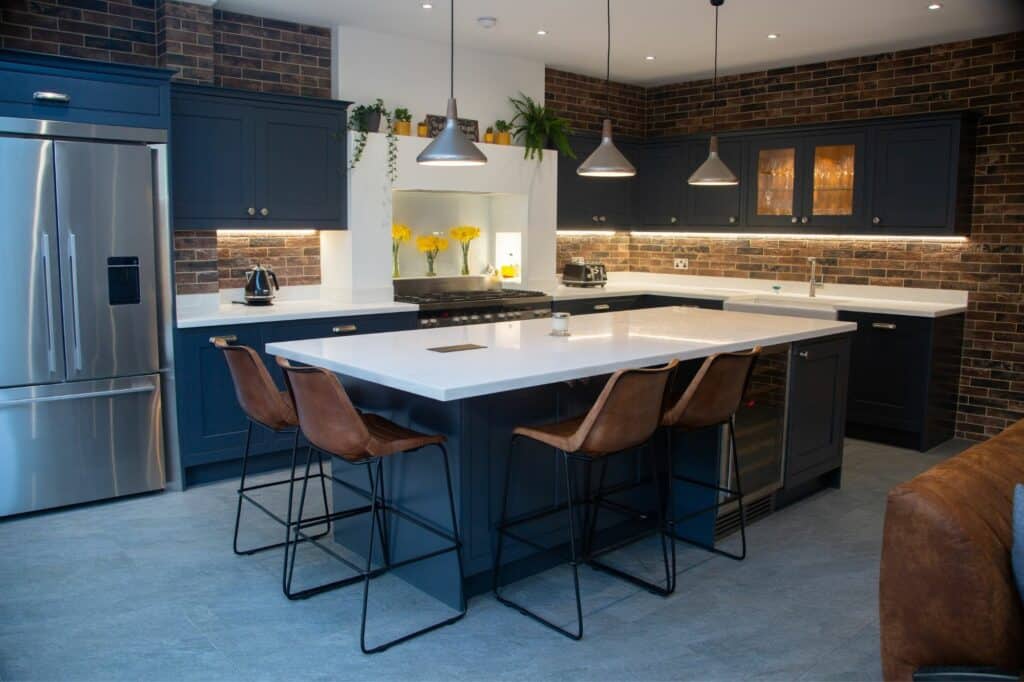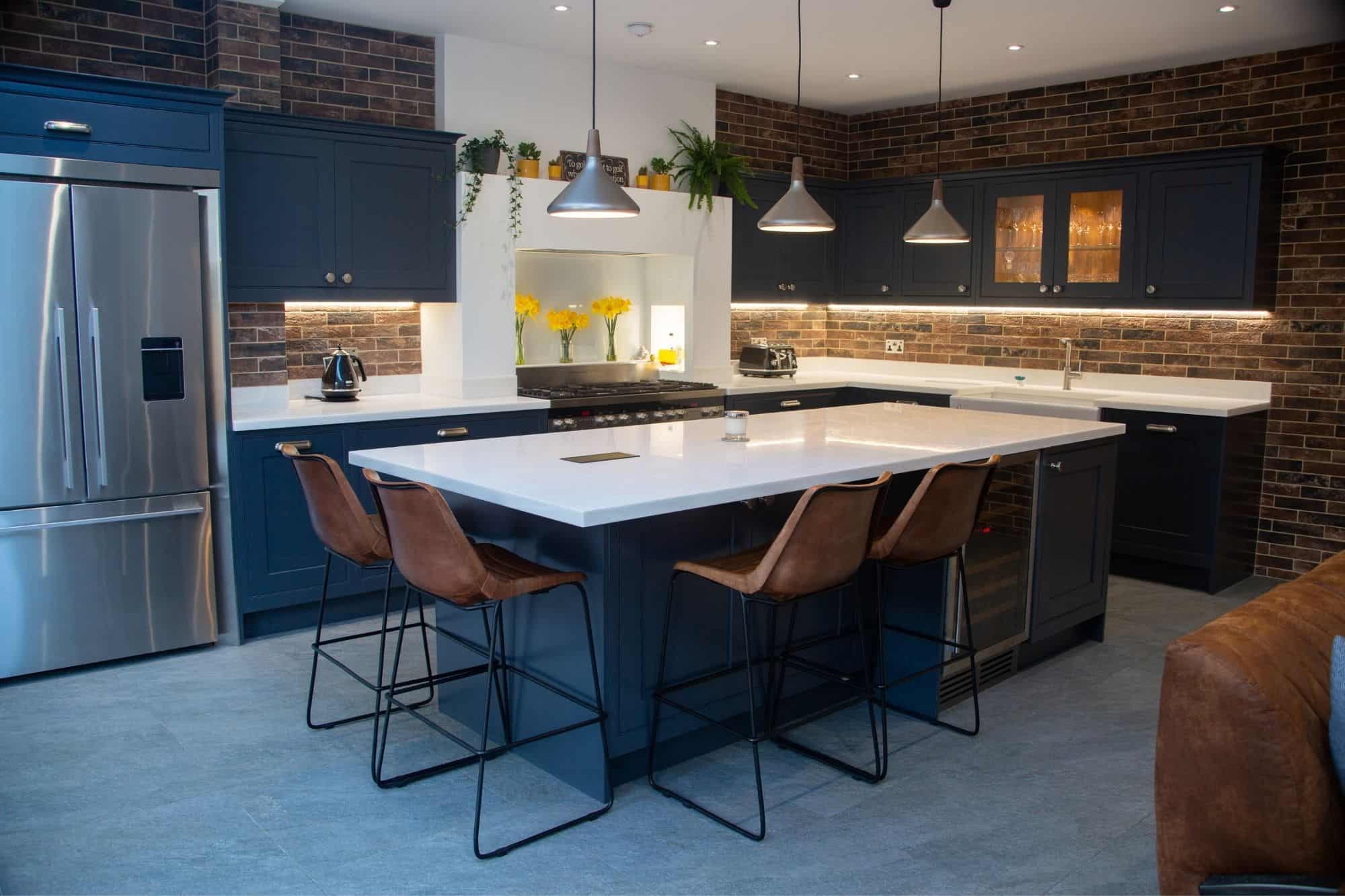 Time Saving Appliances
Kitchen technology is continually evolving to make our lives increasingly convenient. And if you love cooking and hosting, there are certainly plenty of new appliances out there that can give you a helping hand. The latest wi-fi enabled products offer a host of benefits. From allowing you to check the contents of your fridge while you're at the shop to sending recipe settings straight to your oven, these state-of-the-art appliances are ideal for helping take the stress out of entertaining!
Providing instant 100-degree water, boiling water taps are ideal for speeding up cooking and preparing hot drinks on demand. Also, if you're considering adding a hob to your kitchen island, you'll certainly want to check out some of the amazing new downdraft venting cooktops that are currently available. There are so many exciting, cutting-edge appliances out there waiting to transform your kitchen and your lifestyle.
From creating just the right relaxed and sophisticated atmosphere to adding a variety of features that make the task of hosting that bit easier, there are plenty of ways to elevate your kitchen into the perfect space for entertaining. If you'd like to get started planning your gorgeous new design or if you have any questions about creating a kitchen for entertaining, please don't hesitate to get in touch with our friendly team. You can call our showroom on 0208 088 4058, or drop us an email at info@anderson-sinclair.co.uk.