From enjoying a morning coffee to treating friends to a special meal, the kitchen plays an important role in our lives and is often so much more than simply a place to cook. And when the time comes to update your space, you'll no doubt want to ensure your new fitted kitchen creates the perfect focal point to your home. Designing a fitted kitchen that complements your practical needs while capturing the essence of your home requires careful thought and detailed consideration. To help point you in the right direction, we've outlined the top 7 things that shouldn't be overlooked when planning your new interior.
Your Lifestyle
Whether you love hosting gatherings with friends or often find your time consumed by looking after your young family, renovating your kitchen is the ideal opportunity to create a space that makes your life easier. All the factors mentioned in this blog can be adapted to suit your individual needs. For example, if you enjoy cooking meals together, you might want to prioritise countertop space over storage or even add an extra sink. Alternatively, a seating area located near your hob could prove invaluable if you need to keep an eye on the kids while preparing dinner. We recommend thinking carefully about how you intend to use your kitchen with each design decision you make.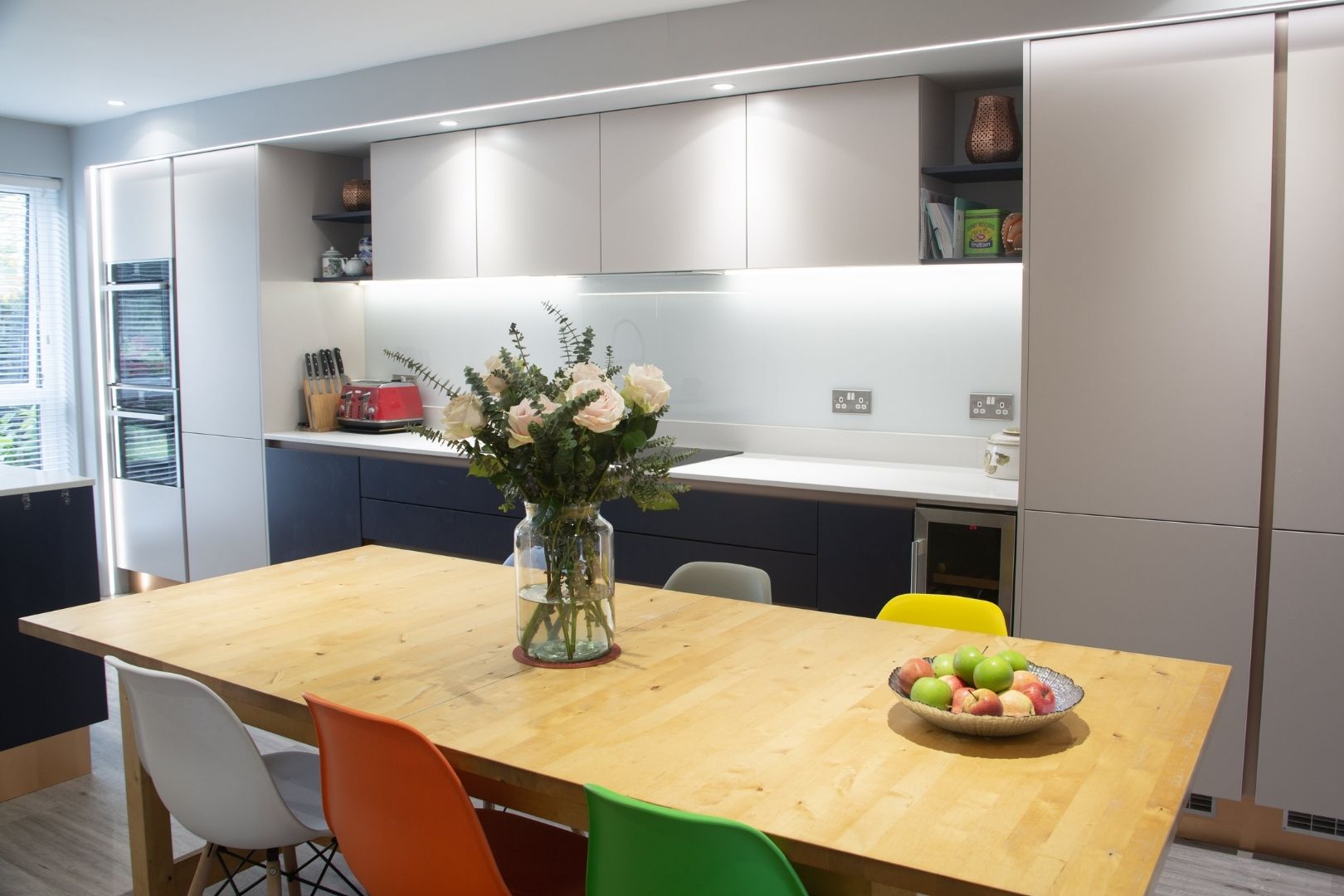 Planning Plenty Of Storage
Storage is one of the key reasons why fitted kitchens have endured in popularity for so long. Not only is ample storage vital when it comes to keeping your new fitted kitchen neat and clutter-free, but it can also dramatically affect how convenient your space is to use — we all know how annoying and time-consuming rummaging through crammed cupboards can be. Deep drawers, ingenious corner carousels and luxurious pantry cupboards make excellent, accessible storage solutions. However, in recent years, designers have emphasised the importance of opening up our kitchens, favouring stylish shelving rather than traditional overhead units. You'll need to consider your requirements carefully to strike the right balance. You can find more kitchen storage tips by clicking here.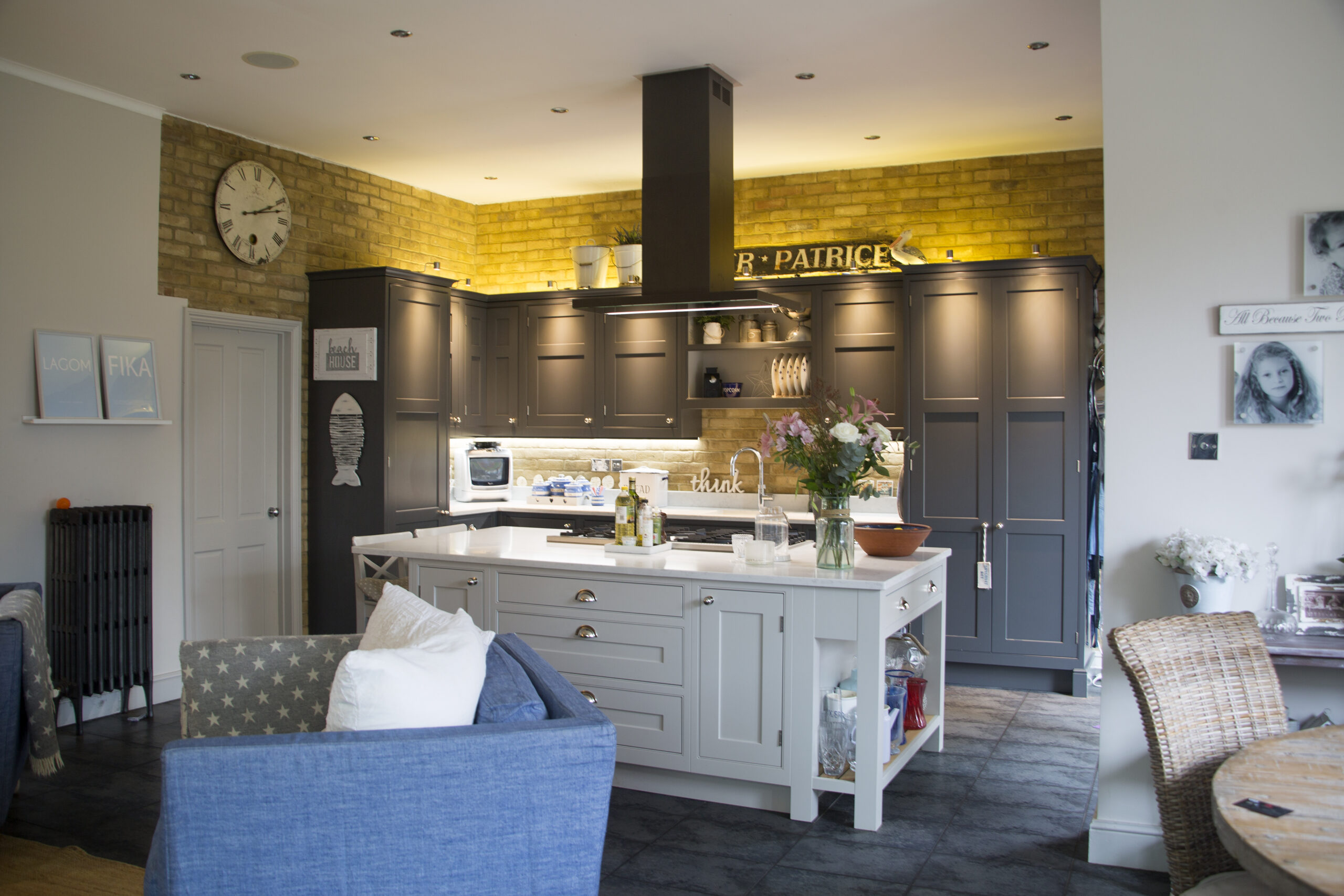 Finding The Perfect Layout
A great layout could be the difference between a kitchen that lasts a lifetime and one that needs rethinking in just a few years. While some designers advocate focusing on the golden 'work triangle' (the optimum arrangement of your hob, sink and fridge), others recommend thinking of your room in terms of zones, such as a breakfast zone, a washing-up zone or a food prep zone. A kitchen island or peninsula could help you achieve your desired arrangement of appliances. They can also create a boundary between your workspace and the rest of the room, preventing guests or kids from getting under your feet. You can read more about the benefits kitchen islands have to offer by clicking here. Whichever approach you take, you'll want to ensure your design promotes a practical workflow that suits your household's unique needs.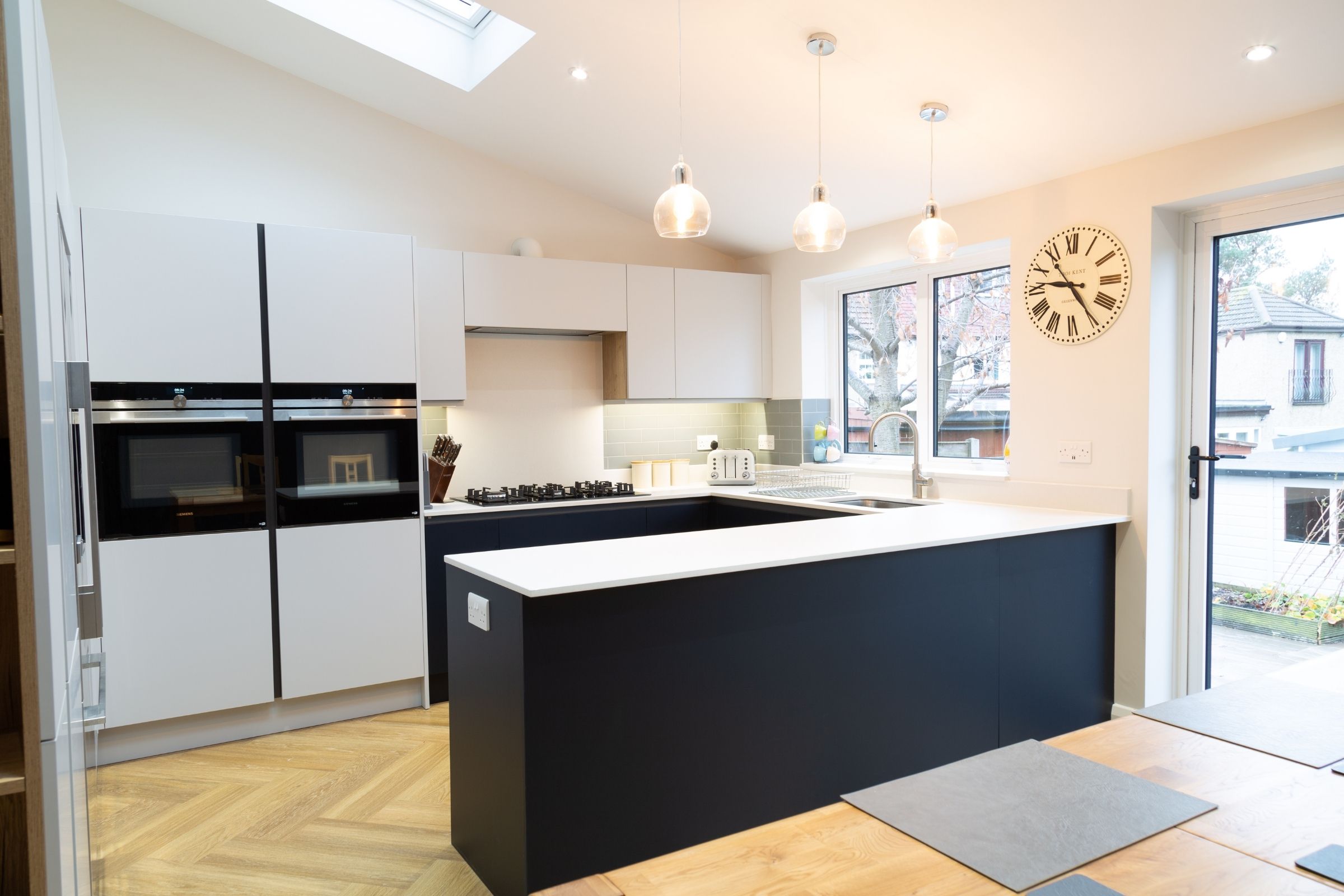 Choosing A Kitchen Style
Kitchens are much more than just a place to cook and prepare food. In fact, we often consider them the heart of the home, which makes the visual aspects of your design just as important as the practical ones. While there are some practical considerations to bear in mind when choosing your kitchen style, it mostly comes down to taste. Modern kitchens tend to be favoured by those who prefer a clean, more minimal look. They offer great versatility and can be transformed by your chosen colour and finish. Shaker and in-frame kitchen styles are associated with a more homely, traditional aesthetic. However, pairing a dark colour scheme with stylish accessories can make a stunning on-trend statement. Browse our fitted kitchen gallery for more inspiration.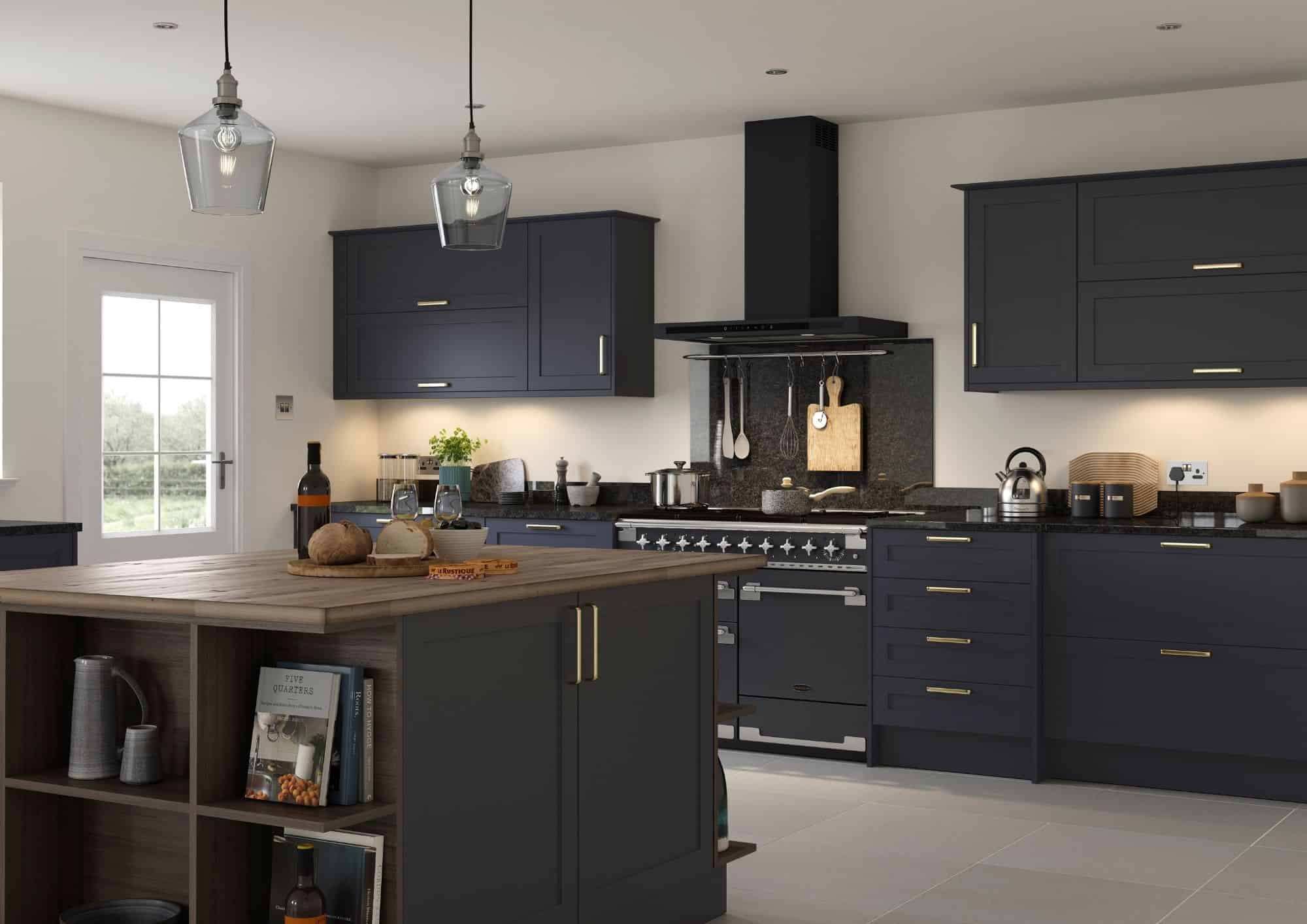 Which Worktops Work For You?
Worktops are often considered the workhorses of the kitchen. While they can transform the atmosphere of your kitchen, they must also complement the needs of your household. Known for their warm and inviting qualities, wood worktops look beautiful in a traditional kitchen. However, they require regular maintenance, and extra care must be taken to prevent water damage around sinks and taps. Dekton worktops are stylish and indestructible, making them ideal for busy family kitchens, though you will need to factor their cost into your budget. Laminate, Corian and quartz can make great alternatives.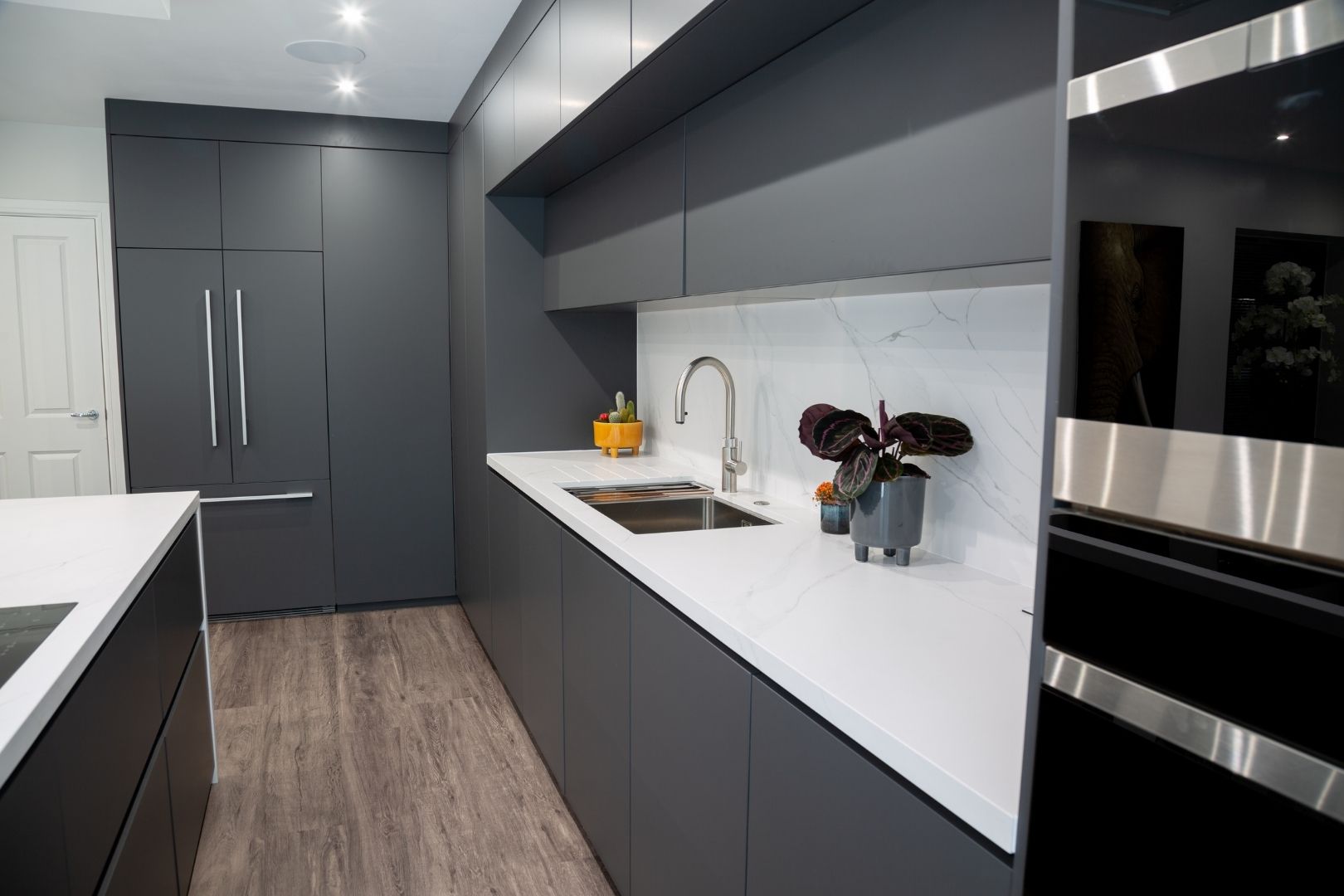 Creating Versatile Kitchen Lighting
From ensuring you can see clearly when chopping food to setting a relaxing and cosy ambience, a well-thought-out lighting scheme will take your fitted kitchen to the next level. There are three main types of kitchen lighting to consider. These are task, ambient and accent. Combining all three is the best way to create a versatile lighting design that's practical and inviting. We've put together a comprehensive guide to kitchen lighting to help you get the most from your space. You can view it now by clicking here.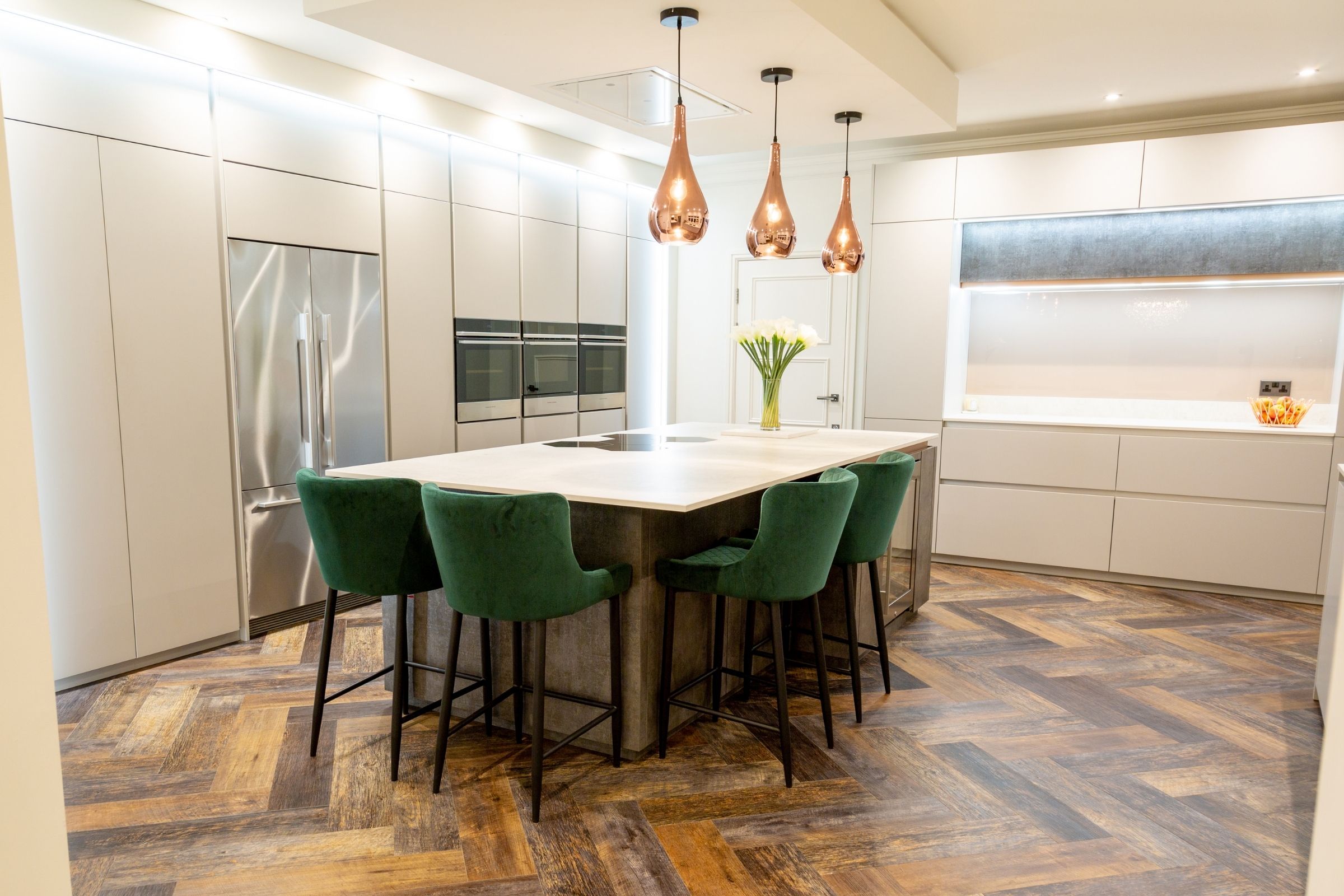 Choosing The Best Appliances
Kitchen technology is always evolving, and if it's been a while since you last renovated your kitchen, there will no doubt be a few new features to discover. Many appliances are now available with smart Home Connect technology. This technology allows you to control appliances from your phone, so you can check your fridge while you're at the shops, pre-heat your oven when you're on your way home, and even check whether food is cooked from your sofa. From boiling water taps to self-cleaning ovens and luxury wine coolers, there are a host of appliances offering to make your life increasingly convenient. Your trusted kitchen designer should be able to help you choose the ideal products to suit your lifestyle and budget.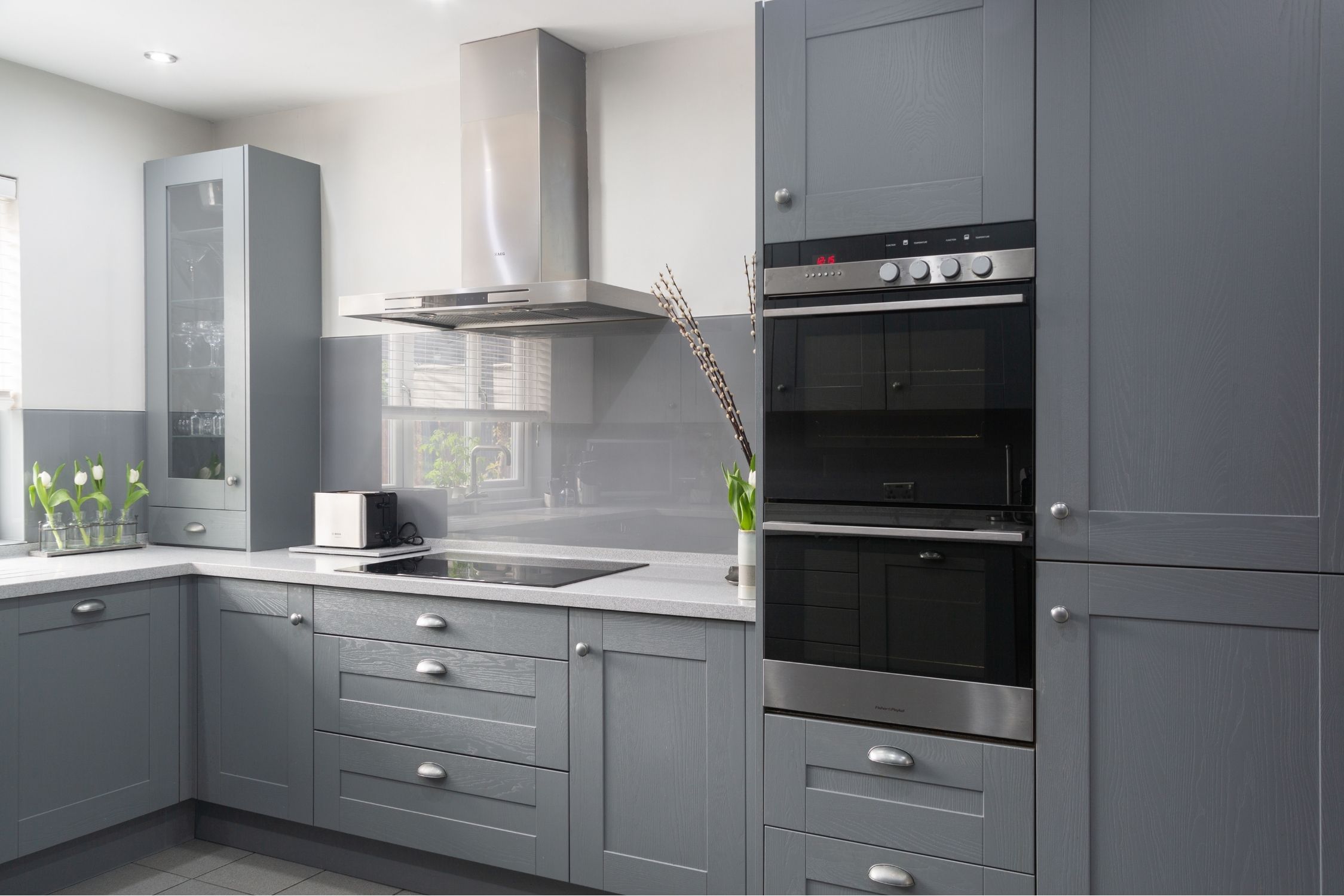 Designing a fantastic and long-lasting fitted kitchen involves so much more than simply choosing a colour scheme and a few appliances. And if you're really going to get the most from your project and create a space that transforms your home, it's vital you give plenty of thought to each of the factors mentioned above. If you have any doubts about your project or would like more advice on undertaking a kitchen renovation, our friendly and knowledgeable team would be happy to help. You can get in touch by calling 0208 088 4058 or emailing info@anderson-sinclair.co.uk.